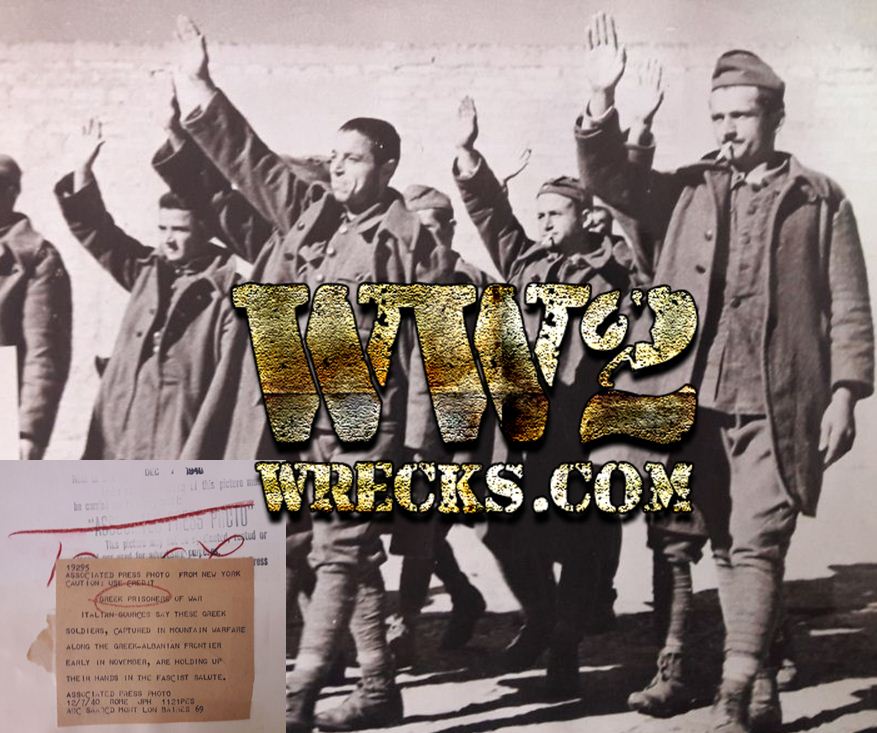 "Greek Prisoners of War holding up their hands in the fascist salute": Propaganda as a tool of persuasion
WW2, WW2 in Greece
By Pierre Kosmidis
The Italians initiated their invasion against Greece in the early hours of October 28, 1940.
Their plans were met with relative success during the first phases of the operation, but the Greek counter-offensive in mid- November turned the tide.
From that moment on, the Greeks succeeded in pushing back the Italian Army deep inside Albania, thus eliminating any hope of the Italians that they would succeed in conquering Greece.
Obviously both sides, in an effort to galvanise the home front and to give their own account of the events that unfolded in the mountains of northwestern Greece and Albania to a worldwide audience, used all available propaganda tools.
In that sense, an Associated Press photo from New York, which got through Rome on December 7 1940, is captioned as follows:
"Italian sources says these Greek soldiers, captured in mountain warfare along the Greek-Albanian frontier early in November, are holding up their hands in the fascist salute".
needless to say that this photo is staged and most probably the Greek POWs were asked to pose this way by their captors for obvious propaganda purposes.
The fact is that the Italians met stiff resistance from the Greek Army and were quickly overrun all across the battle front, failing to succeed in any of their strategic objectives.