FOUND! An intact Mitsubishi Zero A6M2b "Reisen" 零式艦上戦闘機
Interviews, WW2, WW2 Pacific Treasures
By Pierre Kosmidis
Rod Pearce has dedicated his time and efforts finding underwater aircraft wrecks and seeking closure to the families of hundreds -if not thousands- of Missing in Action (MIA) airmen from all nations that fought during World War Two.
Rod has been diving in Papua New Guinea for 40 years and is credited with discovering most of its best underwater wrecks, including B-17F "Black Jack" 41-24521 and co-finding s'Jacob, along with many other WW2 shipwrecks and aircraft.

"I have been working with the American nonprofit organization called "Pacific Wrecks" (see pacificwrecks.com) for the past ten years or so "Rod says and adds:
"While Justin Taylan -founder and director of Pacific Wrecks- and the rest of his team has mainly been focused on our overland-work, and for the last two years has had a US government contract to investigate MIAs in Papua New Guinea, my interest and focus has always been the underwater side.
Together I'd say we make a pretty good team for doing what we do".
At a depth of just 15 metres, an intact Zero fighter lies on a sandy seabed. With no sea currents and a visibility of 12 to 20 metres, I'd say that this WW2 aircraft wreck really is an exciting sight.
"The wreck is in excellent condition, battle and ditching damage are visible, but do not affect the aircraft's silhouette. The Zero is covered by light growth".
"This specific Zero was flown by 1 Pison (Lft) Tomharu HONDA, who flew with the 204 Kotukai out of Rabaul, East field (Lakanai) and took part in the battle of Cape Gloucester, New Britain, ditched 26th/27th December 1943, Vangore Bay on the Willaumez Peninsula while returning to Rabaul".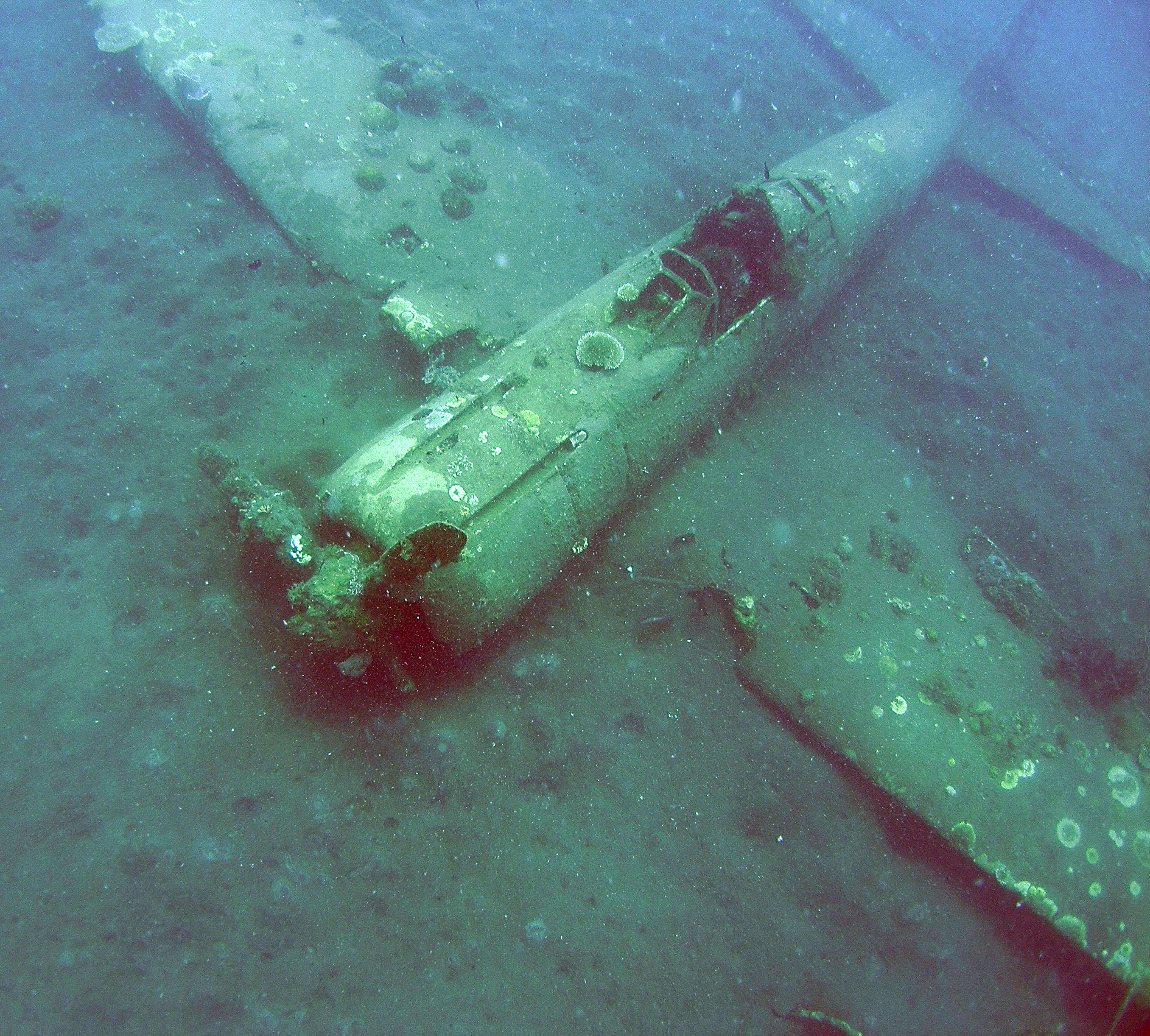 "According to a report  from the Military History Department of the National Institute of Defense Studies in Tokyo www.nids.go.jp on the 26th December 1942 a Zero flown by Yamakawa ditched at Iboki Plantation on WNB. This may be another aircraft, Iboki is not far from the "Walindi Zero" about 50 miles as there is some doubt that the "Walindi Zero" did crash on the 26th Dec. and in fact it may have crashed on December 27th 1942 and may be that of Yamakawa".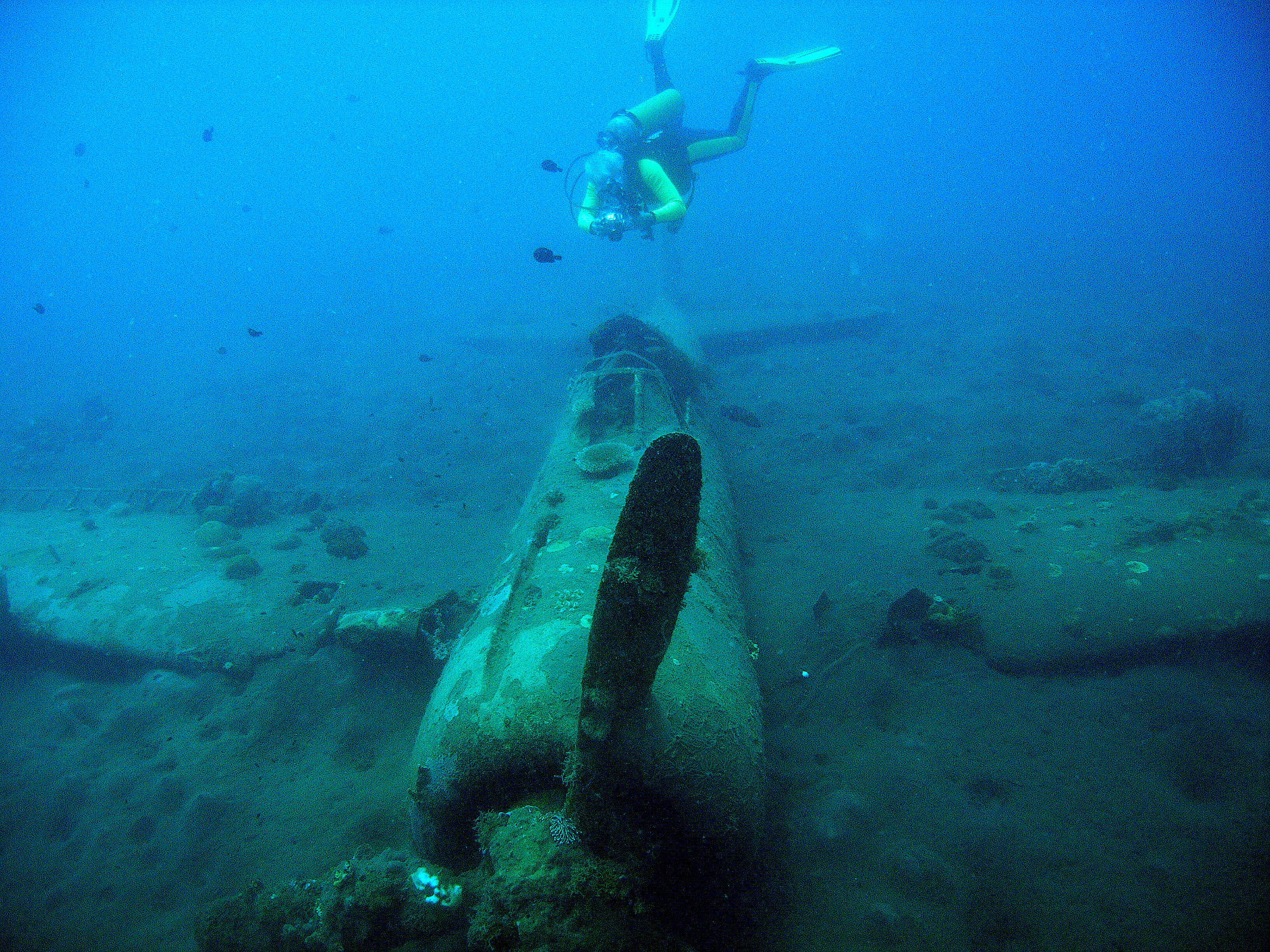 Aircraft Wreck: "Walindi Zero"
Manufacturer: Mitsubishi
Built; Kiriu City, Japan
Type: A6M2b
Model: 21
Name: Rei-sen
Date of manufacture: 1942 August 21st
Serial Number: 8224
Air Group: 204 Kokutai
Tail Code: T2
Aircraft Number: 1??
Crew: One, in enclosed cockpit.
Armament: 2 x 7.7mm, fixed gun mount, type 89 Md.2 machine gun, disintegrating link fed belt in upper decking.
2 x 20mm Type 99 Md.1, fixed gun mount, short barrel (1333.5mm), drum magazine,60 rounds per magazine, enclosed within the wing. (NB, due to jamming problems only 55 rounds per mag were used.)
Range: Normal range 1,010nm, Max range, 1,675nm
Engines: Nakajima NK1C Sakae 12, Fourteen cylinder air-cooled radial.