Rod Pearce: Searching for WW2 aircraft wrecks and giving closure
Interviews, WW2 Pacific Treasures
By Pierre Kosmidis
Rod Pearce has dedicated his time and efforts finding underwater aircraft wrecks and seeking closure to the families of hundreds -if not thousands- of Missing in Action (MIA) airmen from all nations that fought during World War Two.
Rod has been diving in Papua New Guinea for 40 years and is credited with discovering most of its best underwater wrecks, including B-17F "Black Jack" 41-24521 and co-finding s'Jacob, along with many other WW2 shipwrecks and aircraft.
"I have been working with the American nonprofit organization called "Pacific Wrecks" (see pacificwrecks.com) for the past ten years or so "Rod says and adds:
"While Justin Taylan -founder and director of Pacific Wrecks- and the rest of his team has mainly been focused on our overland-work, and for the last two years has had a US government contract to investigate MIAs in Papua New Guinea, my interest and focus has always been the underwater side.
Together I'd say we make a pretty good team for doing what we do".
Rod's vessel, the m/v Barbarian II, used to be a dive charter-vessel and he ran this for 22 years as such, along with his previous vessel Barbarian I for 10 years prior to this.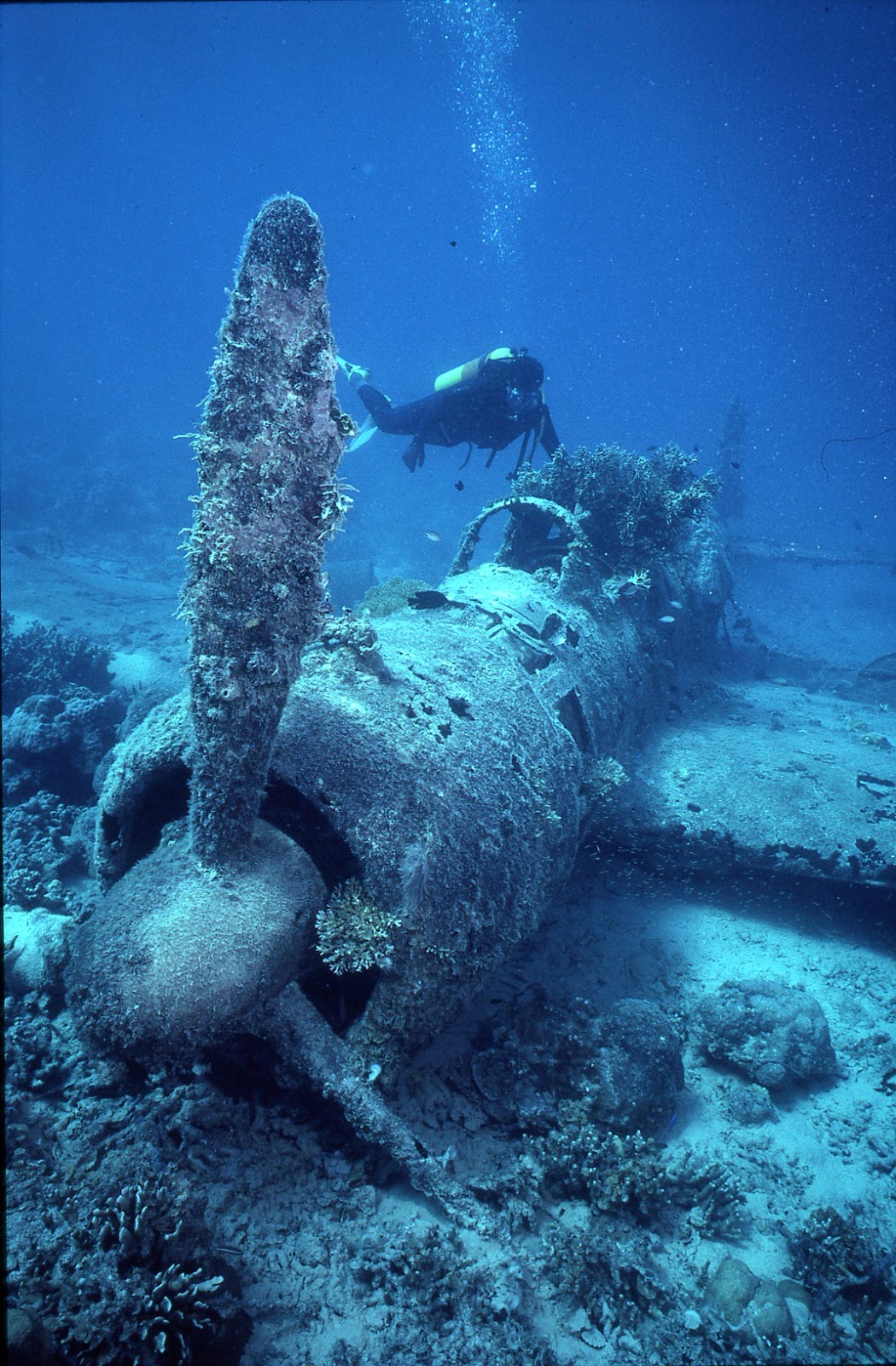 "Nowadays I don't have the will or energy to do regular charters any longer, and would rather just spend my time finding underwater aircraft and seeking closure to the hundreds of MIA's from all nations".
Here's what Rod Pierce has to say about his work:
When and why did you start looking for missing WW2 aircraft?
As a small boy growing up in Papua New Guinea, I have always been fascinated by World War II: Exploring tunnels, guns, bunkers and so on.
After I left school, a friend of mine, Dave Pennyfather, ( who was with me when I found Blackjack) got me involved inMIA's.
This was back in the late 60's, or very early 70's, and I found my first aircraft in the water around 1970 or a bit later, with my brother.
This was a Japanese Ki-61 Tony – this still remains my most memorable find.
Why i got involved… I have always had a love of World War II aircraft, and as a pre teen I used to build models of aircraft – I think it went from there.
I had no interest in flying aircraft, only diving on what I couldfind, and in my early days of diving I was into finding shipwrecks and doing deep wreck penetration dives (Yokohama Maru 73 mts).
I quickly learned that you could not get a large ship wreck in a camera lens – hence my switch to aircraft.
Also by then, most of the ship wrecks had been found, the rest were in deep water, so I switched to looking for aircraft… and in Papua New Guinea there are hundreds, and most of them are in the water and relative divable waters
So I would say it was a calling.
And an acute interest, a passion, that these aircraft had to be found, photographed and documented.
Especially after finding my first one, this was quickly followed by a 2nd, an A6M2 Resin of the Tainan Wing based out of Lae, and it was from here I thought to bring closure to these airmen and their families.
The mentioned Ki-61 Tony holds the most memories for me.
And even now after finding B-17s, B-24s, and other multi-engined and single engined aircraft, this simple single-engine, inline aircraft in relatively dirty water remains my most memorable achievement – not the least due to the scars it gave me, quite literally, as fuel was leaking out of it, and I was terribly burnt under my wetsuit.
READ PART TWO OF ROD'S INTERVIEW HERE