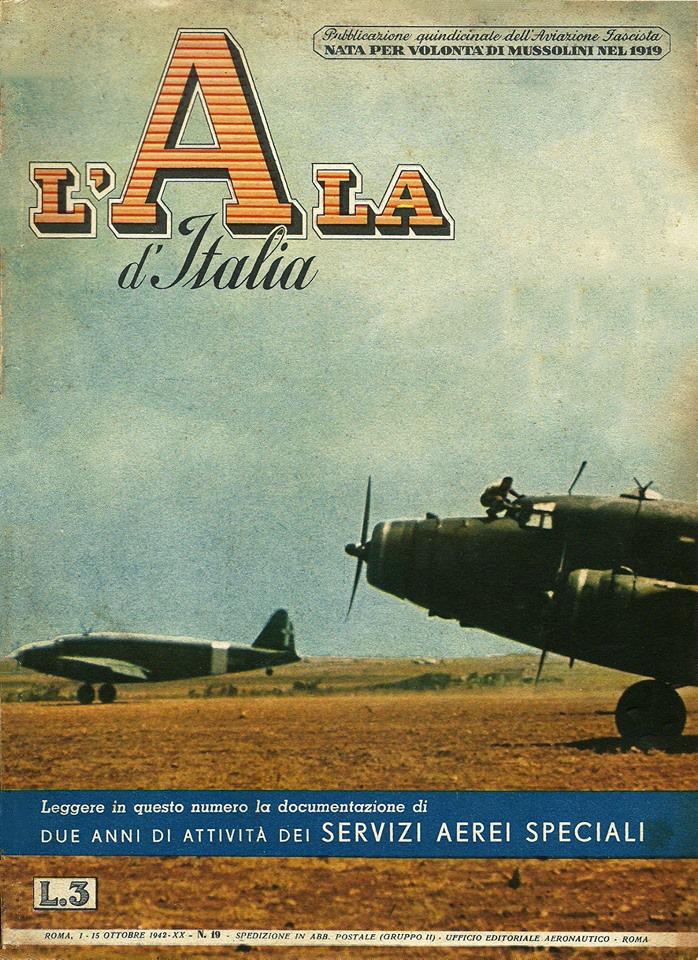 The Savoia-Marchetti SM82 "Marsupiale" of Rodos island, Greece
Interviews, WW2, WW2 in Greece
By Pierre Kosmidis
Photos and research by John Terniotis
The Savoia-Marchetti SM.82 was an Italian bomber and transport aircraft of World War II.
It was a cantilever, mid-wing monoplane trimotor with a retractable, tailwheel undercarriage. There were 875 (plus one prototype) built, the first entering service in 1940.
Although able to operate as a bomber with a maximum bombload of up to 8,818 lb (4000 kg), the SM.82 saw very limited use in this role.
The SM.82 was the foreign aircraft used in largest number by the Luftwaffe that operated several hundreds of this aircraft, as a transport.
Post-war about 30 SM.82s continued in service with the Aeronautica Militare Italiana, many remaining in service until the early 1960s.
Aviation expert and researcher John Terniotis found and salvaged several parts of the rare WW2 aircraft, in Rodos Island, Greece, which was under occupation during WW2.
"I found a dismantled Italian Savoia Marchetti SM 82 fuselage, in the fields around the Regia Aeronautica air base of Maritsa, in Rodos, Greece, during the late 80s", Mr. Terniotis says to www.ww2wrecks.com and adds: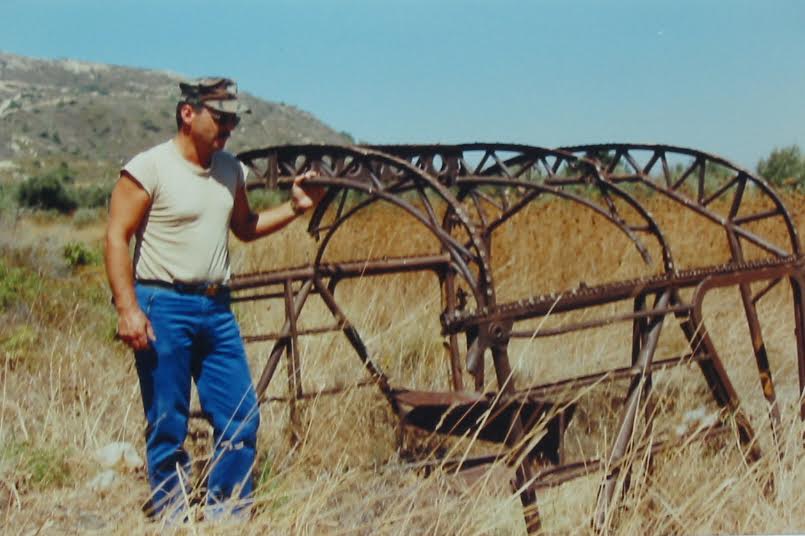 "The fuselage was manufactured by a tubular steel structure covered with fabric and plywood and remains of these materials survived in some parts of the fuselage parts I found. This aircraft remained, as many other Italian and German ones, around the three airfields of Rhodes, Maritsa, Gaduras and Katavia, after the end of WW2.
Mr. John Terniotis goes on: "As it happened all across the world, locals used many of the readily available aircraft parts to solve their "building and housing" needs of the post war period."
"During that period and even during the 80s, there was no interest at all from any state or military authorities to save and preserve such relics.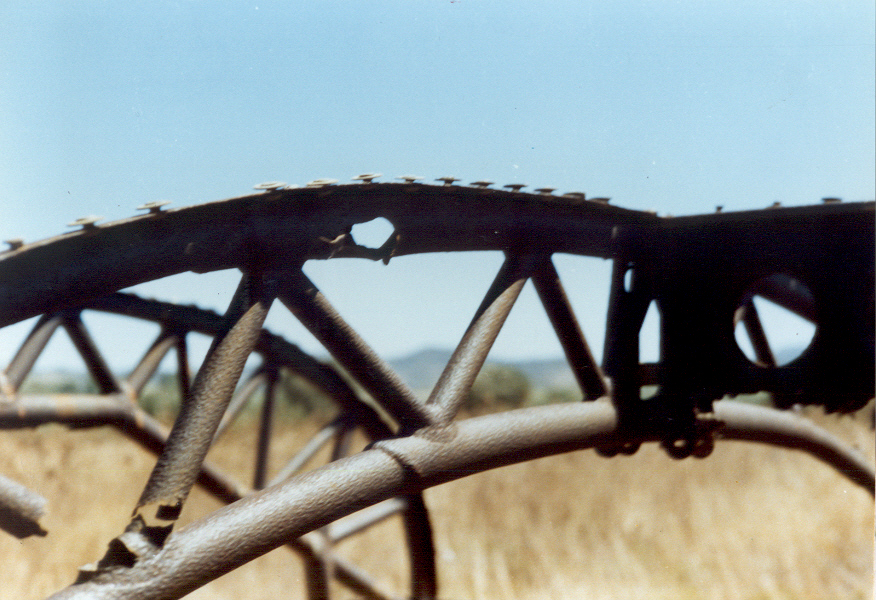 Almost everyone was considering these relics as "useless scrap". Anyone could chop in pieces rare aircraft structures which survived WW2, in order to use the parts, such as steel tubes and skin parts for every "need", as poles for field fences, to cover store places, as structural parts for building farm houses etc."
A SM 82 abandoned after the war with ripped out the side canvas covering of the fuselage. Marked by yellow and red colour are the found sections structure aft of the cockpit area.
"To the best of my knowledge and of my experience during my research conducted over several years, this treatment to these WW2 relics was a common practice not only in Greece , but in Italy too, as well as in many other countries around the world."
"These fuselage parts found in Rhodes, probably belong to the same aircraft which was chopped to pieces, in order to be used in the fields as a shelter or storage place for agricultural tools and animals." 
"These really "clean" relics as you see them on the photos, were not at all in this condition when found.
Most of the fuselage sections were covered by plastic, nylon covers and zinc sheets because of their post-war use. 
Later, they were simply abandoned to the elements of nature, therefore in order to solve the mystery of the aircraft's model, I had to cut down large tree branches and remove any post-war additions to the parts."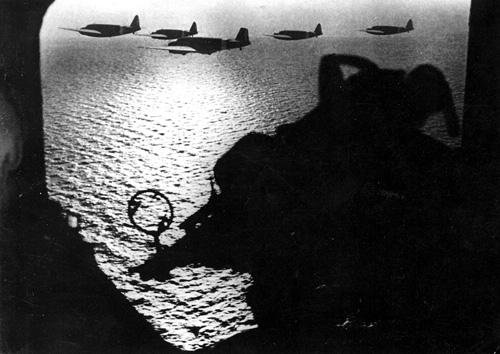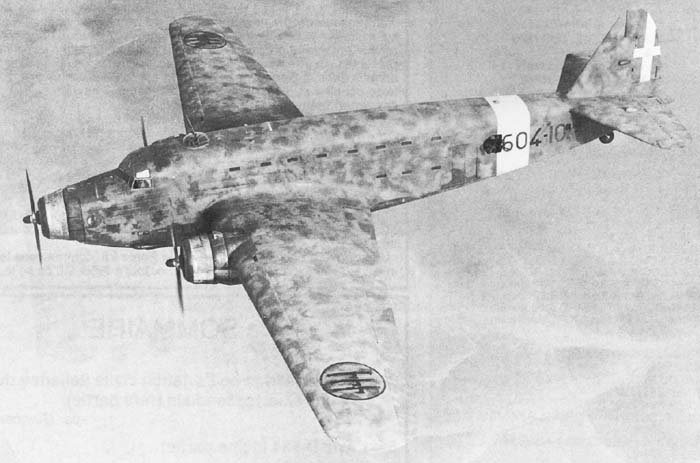 TECHNICAL DATA OF THE SM 82
Propulsion
3 Radial Engines
Engine Model
Alfa Romeo 128 RC.21
Engine Power (each)
708 kW
950 hp
Speed
370 km/h
200 kts
  230 mph
Service Ceiling
6.000 m
19.685 ft
Range
3.000 km
1.620 NM
1.864 mi.
| | | |
| --- | --- | --- |
| Empty Weight | 10.550 kg | 23.259 lbs |
| max. Takeoff Weight | 18.020 kg | 39.727 lbs |
| | | |
| --- | --- | --- |
| Wing Span | 29,68 m | 97 ft 5 in |
| Wing Area | 118,6 m² | 1277 ft² |
| Length | 22,90 m | 75 ft 2 in |
| Height | 6,00 m | 19 ft 8 in |