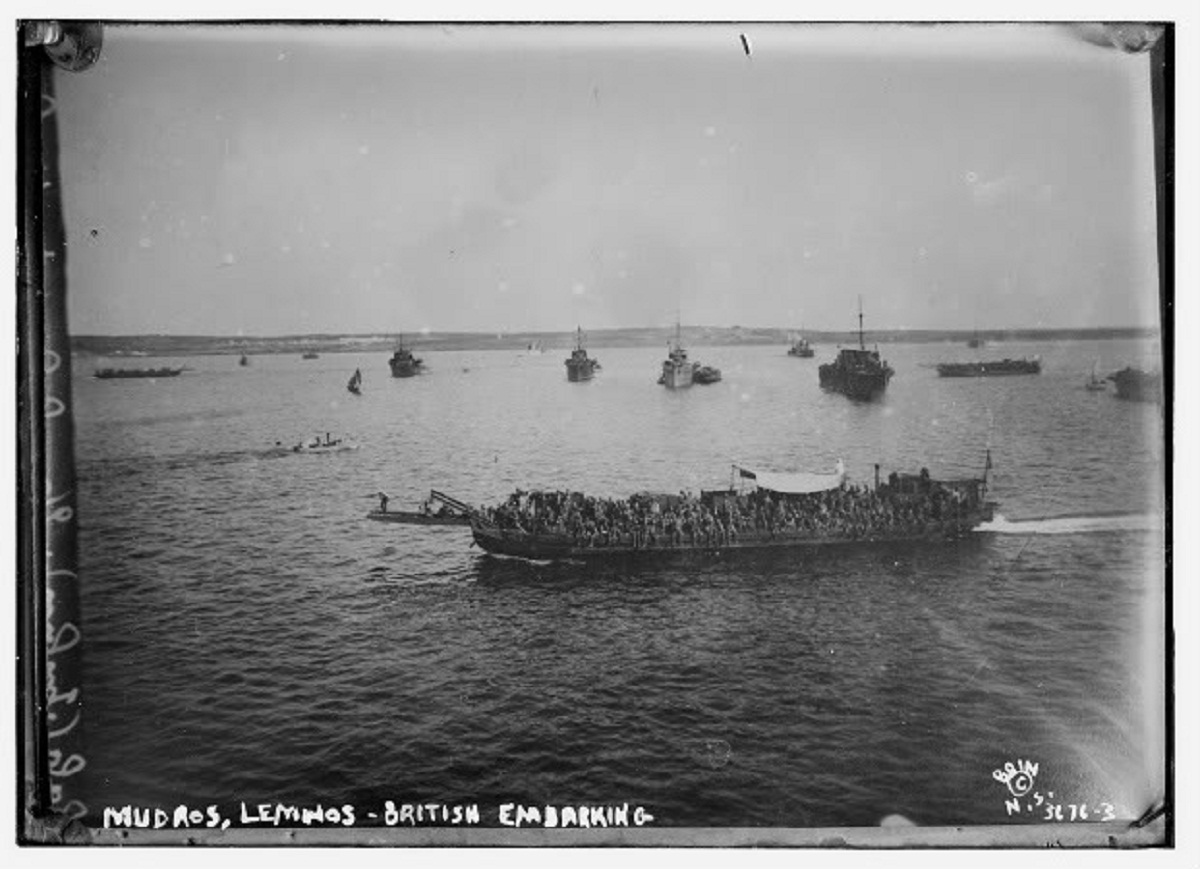 Wreck of a 1915 "X-lighter" that served at the WW1 Gallipoli campaign
Shipwrecks
By Pierre Kosmidis
Period photos: Xiradakis Family Archives
Wreck photos: Helen Tsouropoulou
Research: Aris Mpilalis-Kostas Thoktaridis
Near Makronissos island, Greece, a team of  experienced wreck divers, Kostas Thoktaridis, Nicholas Vassilatos and Helen Tsopouropoulou, explored a wreck of exceptional beauty and rich history.
The motor ship "Barba Thomas" (Uncle Tom) has an interesting history as she was built in 1915 in the UK to be used as a landing craft. The "X – lighters", as they were called, were used during the failed Gallipoli campaign of the Allies.
In February 1915, Walter Pollock of James Pollock and Son was sent for by Lord Fisher, who was known to him through Walter's 1903 book of ship designs entitled 'Vessels of Various Types'.
Walter Pollock was asked on behalf of the Admiralty to design and oversee the construction of 200 motor landing craft for the Gallipoli campaign and to be designated as 'X' Lighters. The offices of James Pollock were at 3 Lloyds Avenue, London EC3; the plans were drawn up within 4 days of instruction.
With spoon-shape bow to take the steep shelving beaches, and a drop down brow (ramp). Dimensions were length 105-6" breadth 21'-0" (ex rubbers) depth 7'-6" with a light displacement of 135 tons, internal cubic capacities @ 1 ton = 100 cubic feet.
Hull construction was based on River Thames, barge building, and was of a parallel bottom, over 60% of its length. Wooden supports, halter ropes etc were fitted to those vessels arranged to carry horses, a separate plan was for the hold and disembarking gangways and another plan for the carpenter for the gun platform, on completed vessels, the portable gun screens were supplied but the .303 Vickers Maxim gun of Army pattern was not fitted, due to shortage of supply.
Despite common design, constructional details varied from one yard to another. Speed of production called for stock materials and local methods. Of the 200 built in 1915, 14 were converted to carry and pump water, most of the lighters had been delivered by the end of August 1915.
In 1916 a further 9 water and 5 oil fuel were converted for UK use, these were given names: – i.e. OYSTER, TANKARD, LOBSTER, MOILER etc.
After the end of World War I these vessels were deemed as surplus and sold. In 1929 the Cretan merchant F. Yialerakis bought some X-lighters and converted them into barges.
One of those X-lighters, the "Stylianos C.", was sold in 1953 to Xenophon Xiradakis, who was conducting shipwreck salvage operations.
The ship was refitted to salvage shipwrecks and renamed "Captain Xenophon", with a lifting capacity of 30 tonnes and a 5 tonnes in the stern.
On September 23rd, 1972, the ship was salvaging a 148 tonnes ship, which sunk in June 1971.
During the salvage operation a counter weight fell and breached the hull of the ship, which sank in less than 30 minutes, with no lives lost.
The wreck is now a quite interesting diving destination. The wreck is standing upright on the seabed at a depth of 87 meters and marine life has covered it. The good condition of the wreck and the excellent visibility offer divers a unique experience.