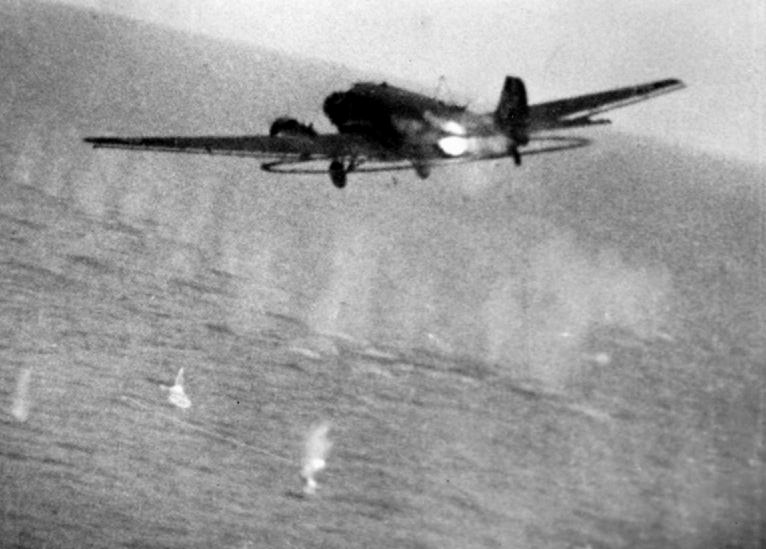 The Air Battle over Mykonos island: 27 January 1944, hell over the Aegean
Aircraft wrecks, Contact, Interviews, WW2, WW2 in Greece, WW2 Wrecks
By Pierre Kosmidis
Research by Kostas Koukovinis and Thanos Antonelos
Mykonos island  is considered one of the top destinations worldwide. The Greek island combines sandy beaches with buzzing nightlife, attracting tourists from all over the world.
Located in the center of the Aegean Sea, Mykonos is also close to Delos island, the sacred island of the ancient Greeks.
Let us take a trip back in 1944. World War 2 is in full swing, the Germans are retreating in all fronts, Greece is still under German occupation, but long gone are the days of German total air superiority over the islands.
Every time a Luftwaffe aircraft is taking off, the question looming is whether it will land again, or will it be blown off the skies.
The RAF is conducting a series of offensive reconnaissance operations over the Aegean, looking for targets of opportunity. One such air battle resulted in 6 German aircraft shot down or damaged with many casualties, a British aircraft ditched at sea, with both crew surviving the crash, but lost in the waves, probably drowned.
Thanks to respected WW2 researchers Kostas Koukovinis from Tinos island and Thanos Antonelos from Kefalonia island, this largely forgotten episode of the Air War over Greece is brought to the limelight.
It all started back in 1986 with the discovery of a Ju 52 wreck north of Delos island. A fishing trawler caught a wreck in her fishnets, a big aircraft which unfortunately disintegrated upon lifting it from the seabed, with only part of the wing making it to the surface.
Respected researcher Kostas Koukovinis immediately recognized the wing structure, when the trawler unloaded her cargo in Tinos island. It was the unmistakable shape of a wing, coming from a Ju 52 "Tante Ju" Luftwaffe transport aircraft. Marine growth covered the metal structure, but Mr. Koukovinis managed to positively identify a fuel shut off valve. Shortly afterwards and before Mr. Koukovinis managed to safeguard the wing structure, the wreck remains were probably scrapped.
Mr. Koukovinis informed www.ww2wrecks.com about his find, along with his father's eye witness testimony of the air battle, with details on how the British aircraft – Beaufighters- engaged the German Ju52, carrying flammable gasoline barrels and their protectors, the famous Arado 196 float planes.
"The British aircraft showed up from the north west and immediately attacked the Germans. Explosions and flashes covered the winter skies, we all gathered to see this spectacle unfolding right before our eyes, in the skies over the Aegean sea. I saw the German aircraft, one by one falling into the sea. The roar of the engines was interrupted by machine guns firing and huge explosions. Then, silence. Only smoke could be seen in the horizon, where the German aircraft had crashed at sea."
The epic air battle over the skies of Mykonos and Delos resulted in multiple victories for the RAF pilots. According to respected researcher Thanos Antonelos, six Luftwaffe aircraft were either shot down or damaged, with the loss of one Beaufighter.
Here is the description, according to the official reports from the German and British archives, as researched by Mr. Antonelos:
On January 27, 1944, two Flights, A and B, from RAF 603 squadron, took off from Gambut in Libya, for an offensive reconnaissance mission over the Aegean, in the area over Santorini, Ios, Amorgos and Naxos islands.
Adverse weather conditions resulted in a fruitless mission and A Flight  returned to base.
At 10:30 hrs. B Flight, consisting of four Beaufighter aircraft took off  on a mission in the western and central Aegean. To the west of Mykonos, they found a formation of three Ju 52 escorted by 3 or 4 Arado Ar 196 aircraft, coming from the northwest.
The British immediately attacked and claimed three Ju 52 and two Ar 196 aircraft shot down. The third Ar 196 was forced to ditch at sea. 
Mr. Antonelos continues: "In the official diary of the Aegean Admiralty and Naval Administration of Attica (respectively "Admiral Ägäis" and "Kommandant der Seeverteidigung Attika"), they have also recorded the incident, their losses are 3 Ju52 and 3 Arado 196."
Beaufighter Mk X " LZ144 / B " with crew Rooks/Thom reported a mechanical problem, close to Kythera island.
After 30 minutes, the aircraft ditched softly at sea. Both aircrew were seen on their dinghy and shortly after the rest of Flight B returned to base, a search and rescue mission was initiated. Research continued on the following morning, sadly without any effect. The two crew members were eventually declared as MIA/KIA on 27 January 1944."
Mr. Thanos Antonelos gives details on the Luftwaffe aircraft shot down on this air battle over Mykonos on 27 January 1944:
Ju 52/3m g5e, werknr. 7126 (8A+GJ, Unit: Seetransportstaffel 1).
All crew KIA
Ofw. Sellhorn-Timm, Heinrich.
(Bf) Uffz. Bunge, Heinz
(Bw) Uffz. Weidner, Erich
(Bs) Uffz. Pankoke, Werner
(Pas) 11 Mann.
This is an interesting element, as 11 more men were recorded as passengers, with the official list giving out only the 5 crew as KIA. Were they also lost when the Ju52 was shot down? Further research will shed light!
Ju 52 /3m werknummer 6987 (8A+GL, Unit: Seetransportstaffel 3).
All crew KIA
Uffz. Werner, Kurt.
(Bf) Uffz. Beisel, Philipp
(Bw) Ofw. Hieke, Heinz
(Bs) Gefr. Nau, Willi
(Pas, Bm) Ofw. Burckhardt, Erich.
Ju-52, with no registration or unit details.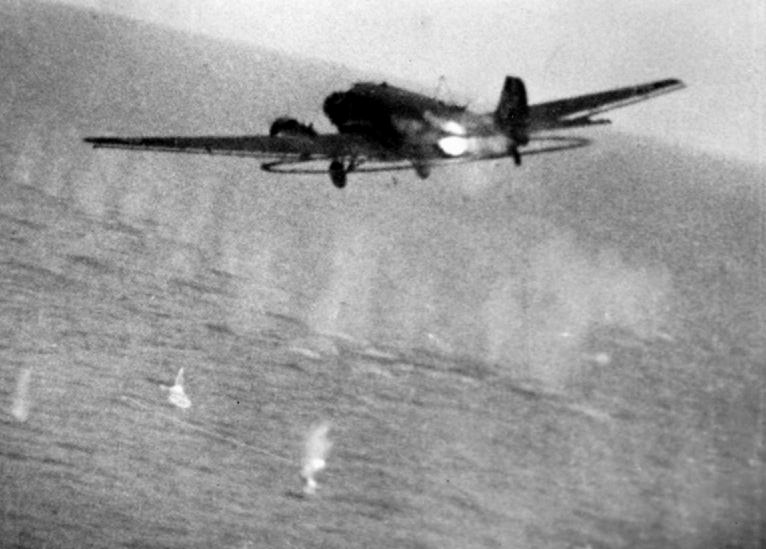 Ar 196 A-3 werknummer 154, (D1+AH, 1./Seeaufklärungsgruppe 126).
Crew KIA
(B) Ltn. Reichel, Wolfgang.
Ar 196 A-3 werknummer 328, (D1+CH, 1./Seeaufklärungsgruppe 126).
Crew KIA
Fw. Zobel, Gustav.
(B) Uffz. Thurner, Hubert.
Ar 196 A-3, werknummer 297, (D1+FH, 1./Seeaufklärungsgruppe 126).
Slightly damaged, ditched at sea close to Delos island, crew survived.
While the research is ongoing, one thing is sure: The Aegean Sea still keeps some WW2 secrets hidden in its depths and only through collective effort, sharing of information and consultation with experts will bring new WW2 treasures to light.
www.ww2wrecks thanks Mr. Kostas Koukovinis and Mr. Thanos Antonelos for their combined research.