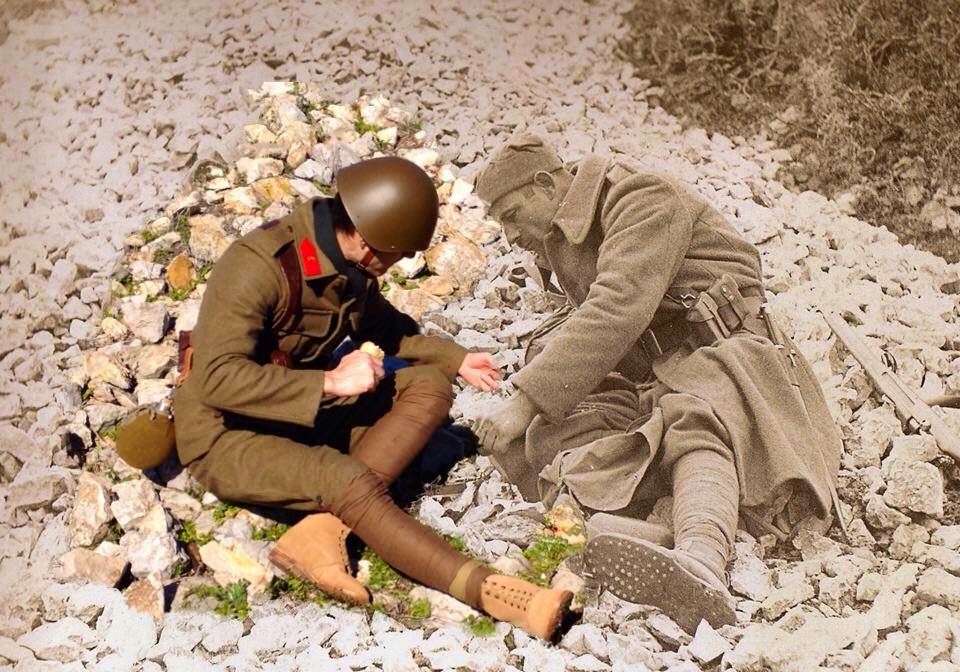 WW2 Greek Army 1940 Reenacting Team – Bringing History to life, 76 years after
WW2 in Greece
Story in Greek – ΣΤΑ ΕΛΛΗΝΙΚΑ ΚΑΝΤΕ "ΚΛΙΚ" ΕΔΩ: 
The last soldiers who fought in the mountains of Greece and Albania against the fascist Italian invaders back in 1940 are slowly disappearing, as most of them are now in their ninth decade of life.
Fond memories and faded black and white photographs capture the moments experienced by Greek soldiers who were fighting at the front and crashed the fascist hordes of Mussolini, giving a message of dignity and courage.
Today, 76 years after the saga of the Albanian front, a group of Greek reenactors wants to keep these memories alive and give a new life in an important page of the country's recent history.
Although reenactment is widespread in countries such as the US, UK, France, Poland and Germany, covering various historical periods, from antiquity to today, reenactment in Greece is still in its infancy.
A group of Greeks simulates the conditions that Greek soldiers experienced at that time, and see it as an alternative way to remind those historic times and also highlight the contribution of the Greek Army in the early years of the Second World War, when Greece was the last bastion of freedom in Europe, as, apart from Britain, all other countries had already capitulated to the nazis.
"The message we want to spread is that when the Greeks are working together and are getting organized, they can achieve their goals and the historical period we chose to reenact is a typical example", the reenactment team says, adding:
"Initially, our knowledge was limited, but with research and with the assistance of people who knew details, we managed to create uniforms, equipment and accessories. We were lucky to borrow from friends and collectors who believed and supported our difficult task, at least one authentic piece of equipment, which, thanks to the skills of our team, we were able to reconstruct at our own cost."