The Battles for Kos and Leros, 1943 – the new edition of "Churchill's Folly"
Interviews, WW2, WW2 in Greece
By Pierre Kosmidis
Photos submitted by Tony Rogers
Following the book "Swastika Over the Aegean", acclaimed author and researcher Tony Rogers worked on the new edition of "Churchill's Folly".
With updated information, details that only recently came to light and lots of other important elements, Tony Rogers' revised edition "Churchill's folly" is a "must have" for anyone interested in the Battle of Leros, a demonstration of German military prowess and a strategic disaster for Winston Churchill.
Today many of the Greek islands of the Dodecanese are popular tourist resorts.
However in 1943 they were the scene of the last successful German invasion of the Second World War.
Tony Rogers has drawn on British, German and Italian sources and uses graphic eyewitness accounts to provide a detailed retelling of the struggle for possession of the Dodecanese.
The new edition of Churchill's Folly is available from February 2017.
The new edition may be purchased at bookshops and via www.amazon.com 
What's new in the revised edition?
Tony Rogers explains:
"Chapter 5 has been revised and expanded and focuses more on the battle of Levitha between the Long Range Desert Group and resident German forces. To this end I was aided by additional German after-action reports.
Another unexpected find was the War Diary of 1 King's Own, which enabled me to expand on the  battalion's involvement during the battle of Leros.
There are more first-hand accounts. I have added wartime maps to supplement the original maps. There are 'new' photos."
READ MORE STORIES ON LEROS
(click the links below):
In autumn 1943 the Italian-held Dodecanese became the setting for the last decisive German invasion of the Second World War – and the last irredeemable British defeat.
After the Italian armistice following the downfall of Il Duce Benito Mussolini, British Prime Minister Winston Churchill seized the opportunity to open a new front in the eastern Mediterranean, thereby adding to the pressure being applied against Germany and at the same time hoping to provide an incentive for Turkey to join the Allies.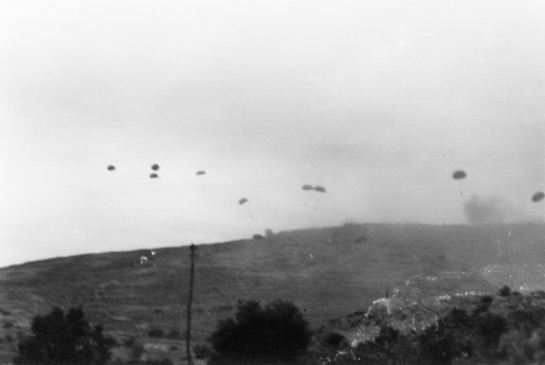 Rejected by the Americans, it was a strategy fraught with difficulties and, ultimately, one doomed to failure. Spearheaded by the Long Range Desert Group and Special Boat Squadron, British garrison troops were dispatched to the Aegean with the assistance of naval forces, but with little or no air cover.
They were opposed by some of Germany's finest, including units of the Division Brandenburg, with ample air and sea support. Men and material were sacrificed in nearly three months of operations that ended in disaster for the British and with much of the Aegean under German occupation until the end of the war.