Bunker Archaeology: The German WW2 fortifications of Agii Apostoli in Crete
Interviews, Then and Now, WW2 in Greece, WW2 Wrecks
By Pierre Kosmidis
Info and photos submitted by Emmanouil Tzilivakis, used by permission
Nowadays, tourists and locals alike are flooding the wonderful beaches of Agii Apostoli, located within walking distance from Chania, most of them unaware of the fact that the area was heavily fortified by the Germans during WW2.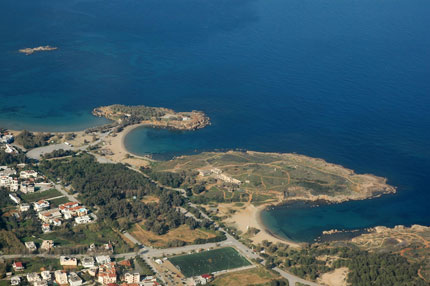 The same area was used as a POW Camp during and immediately after the Battle of Crete in 1941 and several such prisoners, British, Australians and Greeks died of exposure, malnutrition and lack of medical attention, hastily buried in unnamed shallow graves, only for their remains to be found post-war during the development of the area.
Mr. Emmanouil Tzilivakis, a teacher who is interested in local history, recently visited the area and documented the remains of this WW2 bunker complex, highlighting the importance of it, as well as the plight and suffering of the Allied POW's who were ill treated by the Germans.
Agii Apostoli is an area of three wonderful natural coves with a small peninsula, where the church of Agii Apostoli (Holy Apostles) is located. Mr. Tzilivakis says, adding:
During WW2 the Germans had emptied the church and used it as an observation post. Close to the church, there are natural caves, used by the British for food storage and the locals were hiding into them during the Battle of Crete, to take cover from the Luftwaffe aerial bombardments of the area.
"After the end of the Battle of Crete, the Germans constructed a series of fortifications, underground tunnels and positioned a large searchlight to cover any possible Allied landing in the area."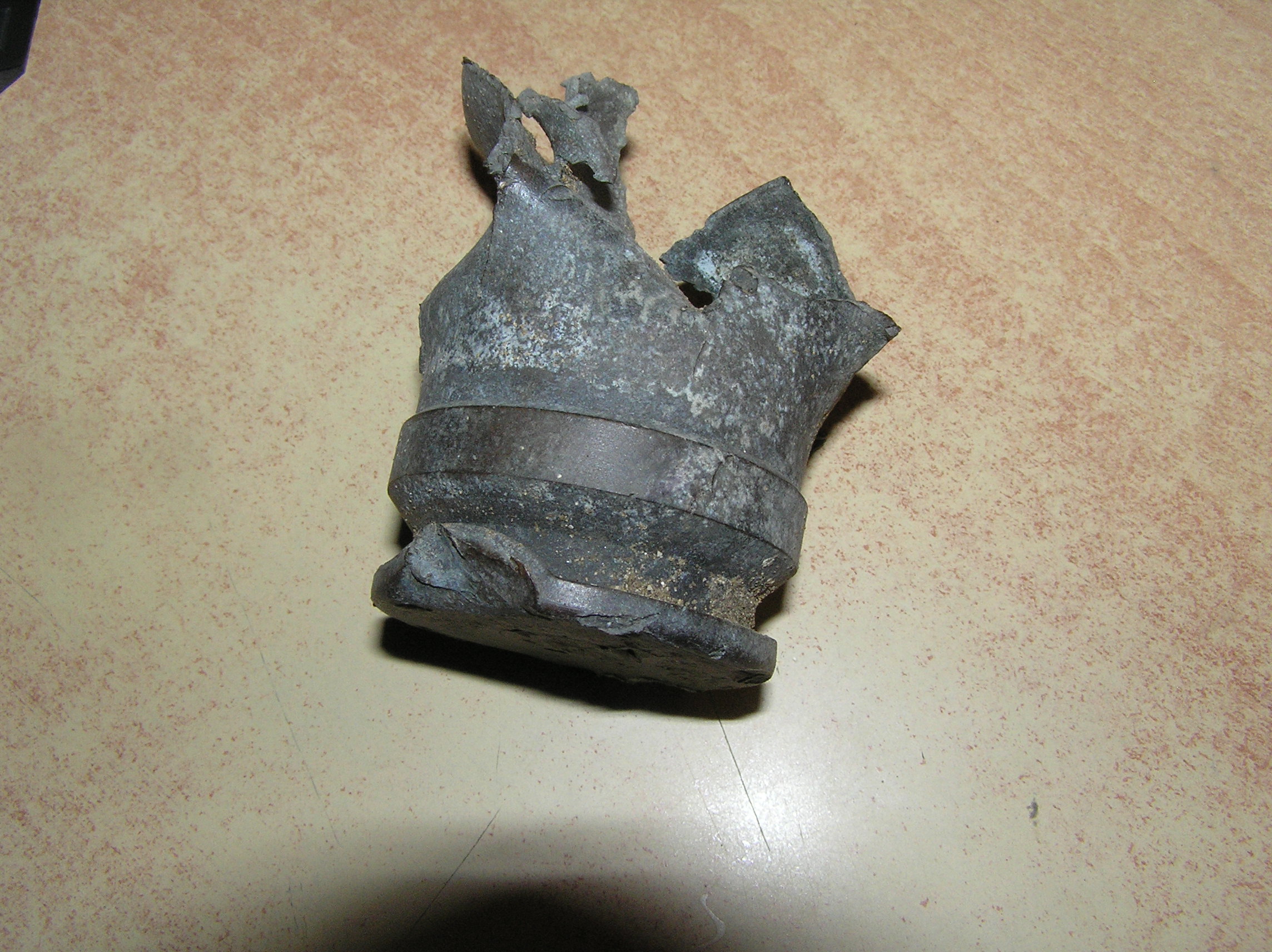 "It is also worth noting that thousands of Prisoners of War, British, Australians, New Zealanders and Greeks were kept in a camp in the area, under harsh conditions, scorching sun, with minimal medical attention and little food, mainly surviving on food smuggled inside the camp by locals who wanted to help the Allies."
"Several of those poor men never made it out alive from there. They just died there, were buried within the camp and human remains were found in the 1950s and 1960s, during the development of the area, according to locals' accounts."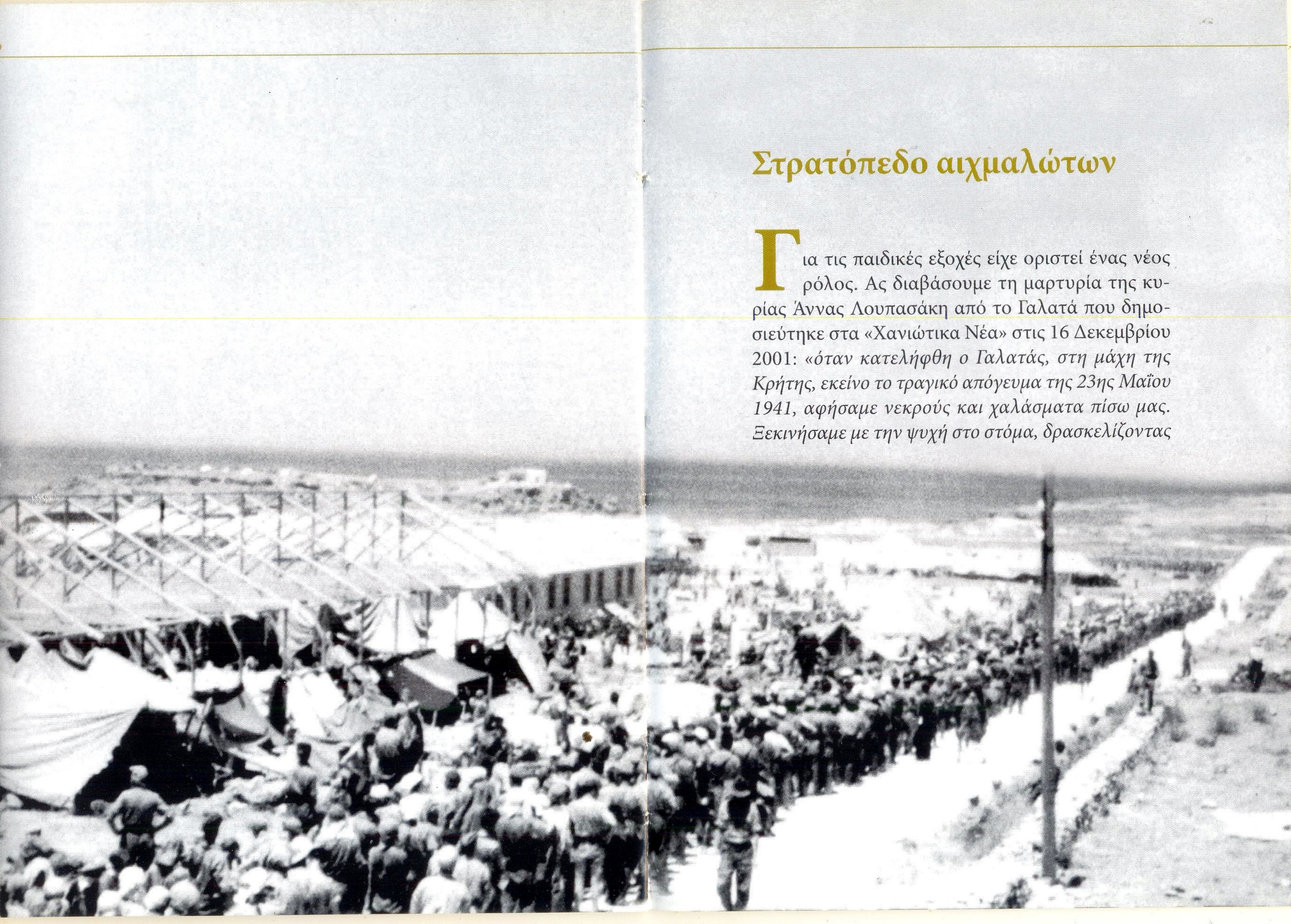 "The Germans in Crete were among the last to formally surrender to the Allies in 1945, with the Chania garrison laying their arms in May 1945. Right before the Germans surrendered though, they destroyed all fortifications and ammunition dumps, blowing them up, some say under direct orders by the British." 
"Today, the bunkers, blown up but still visible, remind us of the German occupation, the slave labour used to build them and the atrocities they conducted against the local population."