Jalil Zandi: The highest-scoring pilot in the history of the F-14 Tomcat
By Pierre Kosmidis
The highest-scoring pilot in the history of the F-14 Tomcat is the Iranian ace Jalil Zandi, credited with shooting down 11 Iraqi aircraft during Iran–Iraq War making him the most successful F-14 pilot.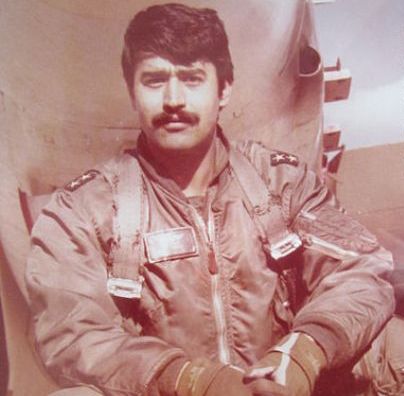 "F Arba Ashara! Yalla! Yalla!" In English, that's "F-14! RUN! RUN!". A common radio call for Iraqi fighter pilots in the Eighties.
The Tomcat made its combat debut during Operation Frequent Wind, the evacuation of American citizens from Saigon, in April 1975. F-14As from Fighter Squadron 1 (VF-1) and VF-2, operating from the USS Enterprise (CVN-65), flew combat air patrols over South Vietnam to provide fighter cover for the evacuation route. Tomcats of the U.S. Navy shot down two Libyan Su-22's on 19 August 1981.
But Iranian F-14's had been blasting Iraqi MiGs out of the sky since September, 1980.
He has been reliably credited with shooting down 11 Iraqi aircraft (8 confirmed victories through examination with US intelligence documents released according to FOIA inquiry and 3 probable victories).
The victories include four MiG-23s, two Su-22s, two MiG-21s, and three Mirage F1s.
Major Zandi's final fight took place in October of 1988, when he found himself going up against eight Mirage F1 fighters.  Zandi fought hard, scoring two unconfirmed kills in the engagement, but eventually was shot and had to abandon the dogfight.  He brought his badly shot up aircraft across the Iranian border, then ejected when his second engine shut down on him.  .
He died with his wife Zahra Moheb Shahedin in 2001 in a car accident near Tehran