FOUND! A WW2 German mine at a depth of 28 metres in Greece
WW2, WW2 in Greece
By Pierre Kosmidis
Photos by Aviation Archaeology/Nikos Karatzas
The Aviation Archaeology Scuba Diving Team found at a depth of 28 metres, close to Patroklos Island, Saronic Gulf, Greece a WW2 EM German mine (Einheits Minen), with a size of 1.23 x 1.18 m.

Its anchor was also found close to the mine.
The EM type mines detonated upon impact and were referred to as "Moored Contact mines".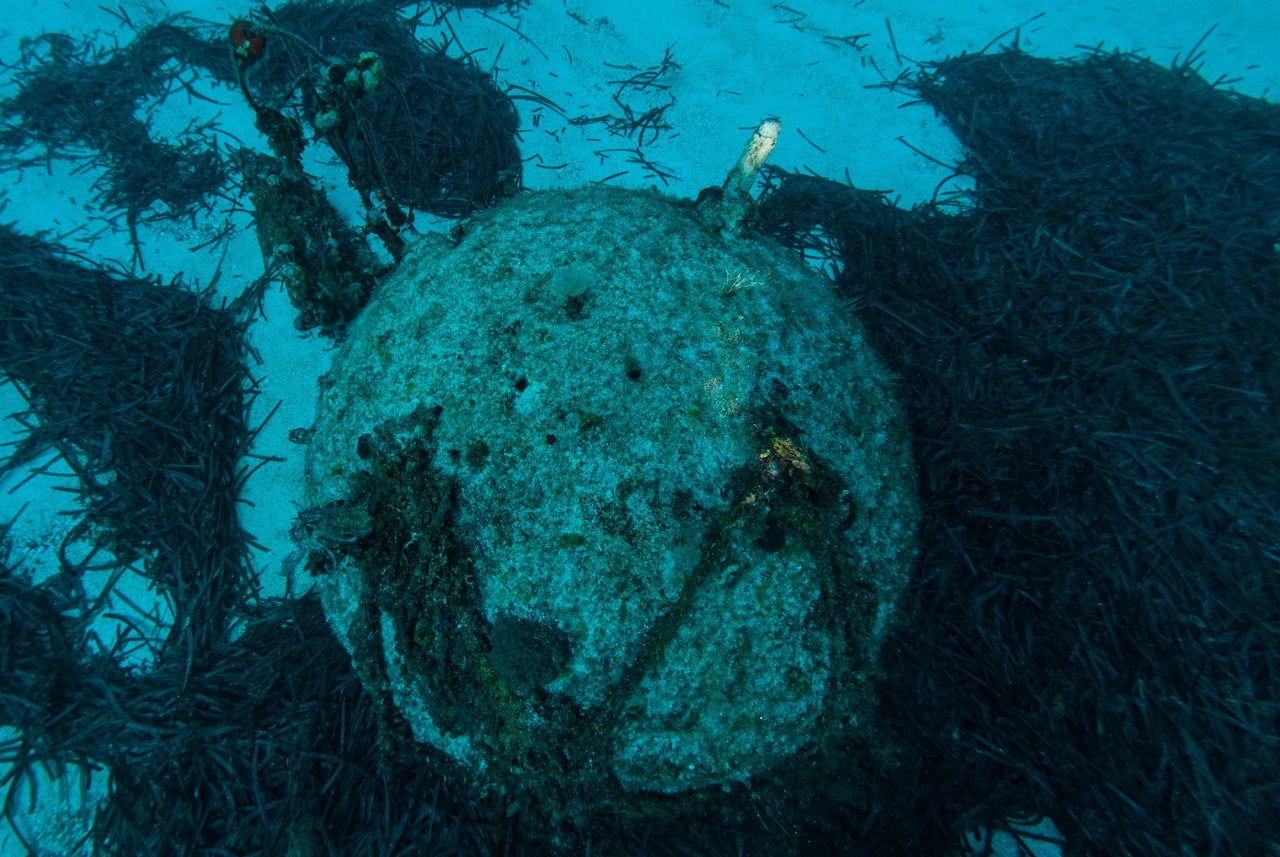 The detonation was caused by metal antennae (Hertz Horns – Chemical Horns) which contained a glass vial filled with sulfuric acid.
When the ship upon impact broke the metal antenna, sulfuric acid leaking caused the ignition of the explosive charge.