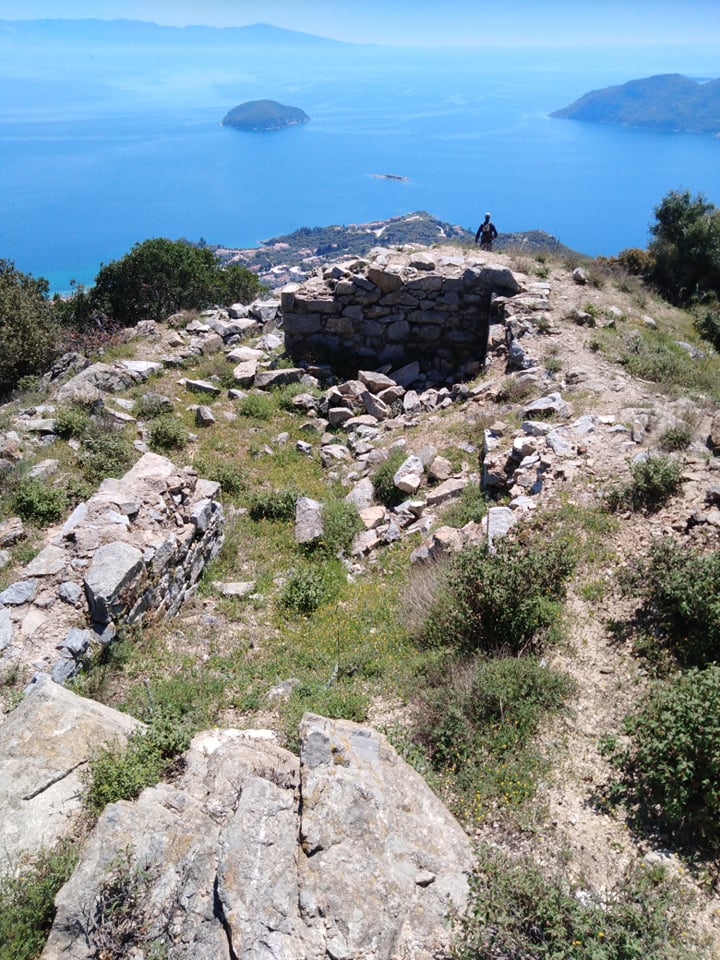 Bunker Archaeology: Fortress "K" in Macedonia, Greece, by Makis Zoumplios – PART 8
Photo gallery, WW1, WW2, WW2 in Greece, WW2 Wrecks
By Pierre Kosmidis
Mr. Makis Zoumplios, presents the battlefield relics he found in areas of Macedonia, Greece.
This is the eighth instalment, PART 8, of a series of presentations of Mr. Zoumplios' photographic documentation for www.ww2wrecks.com
Fortress "K" is one of the 10 built in 1914 by the Greek Army in the Prefecture of Kavala.
The visitor will now see a pile of rubble and a disturbed environment.
This gives me the impression that it received strong blows during World War 1 and 2.
But there are still examples of architecture with worked stone as well as the underground spaces, stairs, stone walls.
Also because of the location, the view is incredible.
The fort seems to have been used by the Bulgarian Army during World War 1, as on the Bulgarian maps it is mentioned as "Fort 12".
However, within the area of the Fort I found inscriptions with various dates such as 1922, 1941, 1961 as well as various Greek names.
I also found pieces of a 120mm projectile and its detonator.
Unfortunately, every time I visit Fortress "K", the traces of gold hunting are visible.
I thank all friends who have helped in the research and especially Mrs. Dimitra Patronidou (Dr. at the University of Ioannina and Postdoctoral Researcher).
Bunker Archaeology: The battlefield relics in Macedonia, Greece, by Makis Zoumplios – PART 7
Bunker Archaeology: The bunkers of Iraklitsa in Macedonia, Greece, by Makis Zoumplios – PART 6
Bunker Archaeology: The Kariani bunkers and MG posts in Macedonia, Greece, by Makis Zoumplios – PART 5
Bunker Archaeology: The Galypsos bunker in Macedonia, Greece, by Makis Zoumplios – PART 4
Bunker Archaeology: The Amfipolis bunkers in Macedonia, Greece, by Makis Zoumplios – PART 3
Bunker Archaeology: The beach bunkers of Macedonia, Greece, by Makis Zoumplios – PART 2
Bunker Archaeology: The fortifications of the World Wars in Macedonia, Greece, by Makis Zoumplios – PART 1