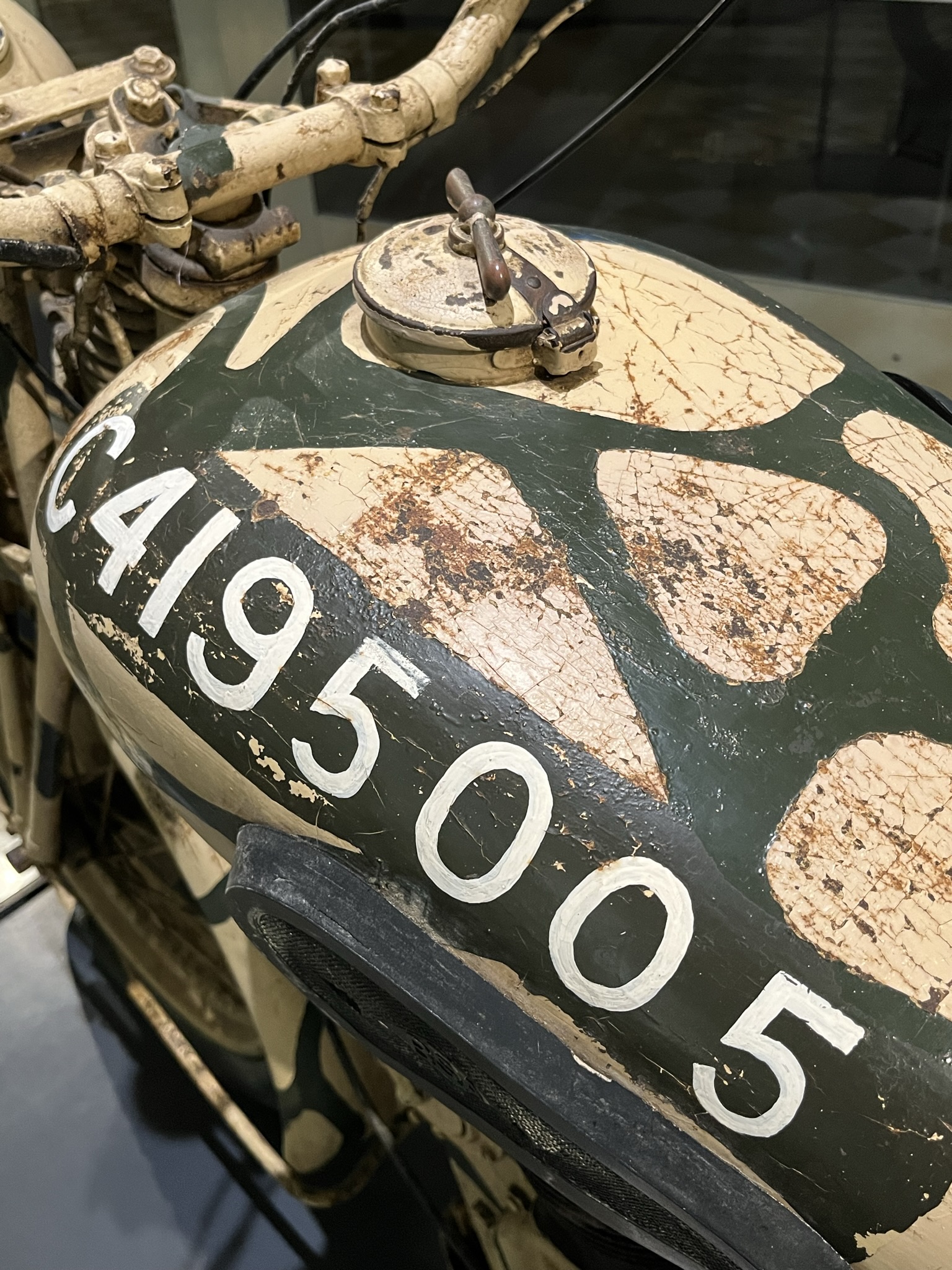 A detailed presentation of the BSA M20 motorbike at the St. Elmo Museum in Malta
Photo gallery, WW2
By Pierre Kosmidis
One of the interesting exhibits at the Fort St. Elmo War Museum in Malta, is a BSA M20 motorcycle, in typical Maltese camouflage, a unique pattern, which was only applied in Malta, resembling the dry walls found in the Mediterranean island.
The BSA M20 is a British motorcycle formerly made by Birmingham Small Arms Company (BSA) at their factory in Small Heath, Birmingham.
Although initially viewed as a near failure by the British War Office in 1936, the M20 evolved into one of the longest serving motorcycles in the history of British military motorcycling, as well as becoming the most numerous type produced for World War II with 126,334 in active service. Many are still in use around the world today.
The M20 failed on its first submission to the War Office in 1936 due to 'unacceptable engine wear'. The prototype machine required a replacement piston and cylinder after approximately 6,000 miles.
In 1937 three more M20s were submitted to the War Office for testing. Two of these machines only just passed the 10,000 mile suitability tests at Military Vehicles and Engineering Establishment, MVEE, Chertsey, while a third machine was used in service trials.
In 1938 when a small batch was commissioned. Criticised for being heavy and slow, with poor ground clearance it was saved by its reliability and ease of maintenance. As the need for transport quickly gained pace orders were placed for larger quantities.
Most BSA M20 motorcycles were used by the British Army but the Royal Navy and the Royal Air Force also commissioned M20's from BSA. Designed as a general-purpose motorcycle for convoy escort and dispatch use, the M20 saw action in almost every theatre of war.
After the war the BSA M20 model continued in military service throughout the national service of the 1950s and in smaller numbers until the end of the 1960s, partly due to the low cost and easy availability of spare parts but also as a result of six years of harsh conditions with no serious failures.
During the Siege of Malta between 1940 and 1942, the British garrison painted their vehicles in this distinctive camouflage pattern.
The island has a large number of dry stone walls and the idea was that the pattern would blend in with the irregular shaped stones.