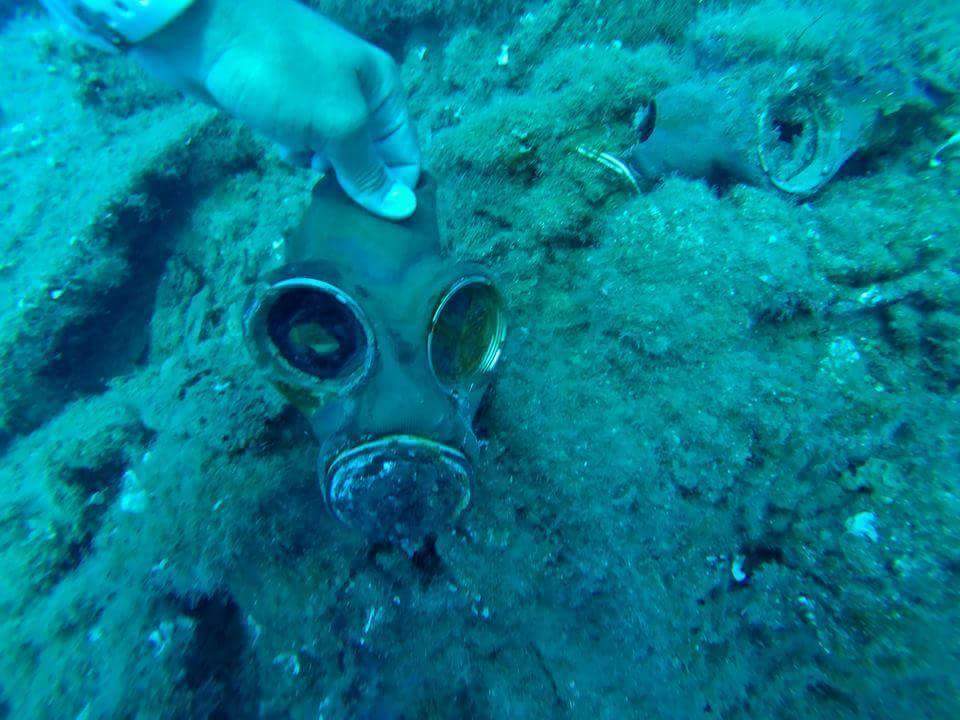 MV Rawnsley: Sunk off Crete on 12 May 1941, a treasure trove of WW2 artifacts and marine life
Photo gallery, Shipwrecks, WW2, WW2 in Greece, WW2 Wrecks
By Pierre Kosmidis
Photos, used by permission and information by George Metaxakis
At a depth of 27 metres, off Ierapetra city in Crete, the tragic events that lead to the sinking of the British transport ship MV Rawnsley, are now covered in marine life.
George Metaxakis, an experienced scuba diver from Greece, shared with www.ww2wrecks.com the photos he shot of the wreck, which tell the tale of her dramatic sinking, having been attacked by Italian torpedo bombers and German bombers in consecutive attacks in May 1941, days before the Battle of Crete started.
The timeline off events, as researched by George Metaxakis, are as follows:
6th of May 1941
Convoy AN.30 departed Haifa, Palestine and Port Said with streamers LOSSIEBANK (5627 grt), CAPE HORN (5643grt), CITY OF CANTERBURY (8331grt) and RAWNSLEY (4998grt) escorted by sloops GRIMSBY and FLAMINGO for Suda Bay, Chania – North West Crete.
7th of May 1941
Australian destroyers STUART, VAMPIRE and WATERHEN and New Zealand sloop AUCKLAND joined the convoy north of Alexandria on the 7th. The convoy was delayed by engine problems in streamer CITY OF CANTERBURY and then by problems with RAWNSLEY.
8th of May 1941
Italian SM.79 torpedo aircraft of 281 Squadriglia badly damaged RAWNSLEY in 34.59N, 25.46E on the 8th of May 1941. She was taken in tow by sloop GRIMSBY and escorted by destroyer WATERHEN to Ierapetra Bay.
9th of May 1941
Rest of the convoy arrived at Suda Bay
10th of May 1941
Bad weather prevented the ship from being towed further. RAWNSLEY was anchored at Ierapetra Bay and sloop GRIMSBY returned to Alexandria.
12th of May 1941
German bombing sank RAWNSLEY off Ierapetra Bay.