The WW2 Japanese destroyer Hibiki Shipwreck off Karamzin island in Vladivostok, by underwater photographer Aleksei Kondratuk 響
Interviews, WW2, WW2 Pacific Treasures
By Pierre Kosmidis
Photos by Aleksei Kondratuk www.uwvision.com used by permission
Karamzin Island is a military area for target practice and home to some splendid shipwrecks.
Russian underwater photographer Aleksei Kondratuk recently visited one of the most important WW2 shipwrecks in the area of Vladivostok, the naval base of the Russian Pacific Fleet. 
 At a depth of approximately 25 metres, a WW2 Japanese destroyer, the Hibiki (響 "Echo"), lays undisturbed, since it was used as target-practice and sunk in the 1970s.
Mr. Aleksei Kondratuk shared with www.ww2wrecks.com his underwater photos, as well as his thoughts, diving the Hibiki and the nearby Tsi-Nan-Fu wreck, a cargo ship sunk in the same area.
"These two shipwrecks are close to Karamzin island at a depth of 15 to 25 meters. The Japanese destroyer Hibiki has a significant history and was once considered to be among the most powerful destroyers in the world."
After WW2 was over, the Hibiki was was turned over to the Soviet Union  as a war prize, and placed in service with the Soviet Navy under the name Verniy. In 1960 the ship was moved to Karamzin island, as a target for training strikes of the Soviet military forces, until it was sunk.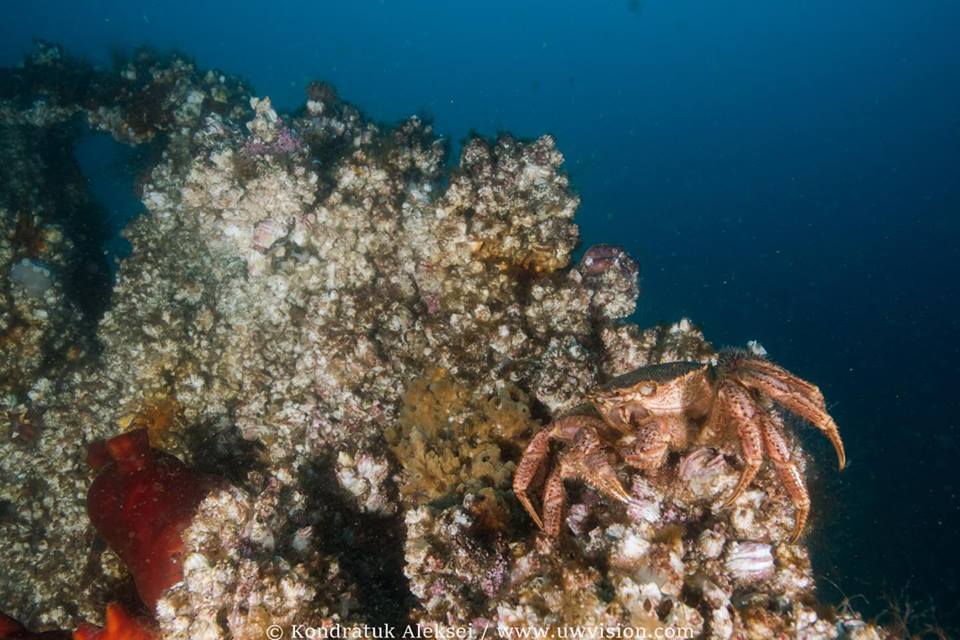 "Divers can explore the the bow gun position, several superstructures and the forward parts of the ship. 
The Tsi-Nan-Fu was a cargo ship, which delivered porcelain from China to Russia and is at a depth of just 15 to 25 meters. Divers can explore a huge 5-meter propeller, several cargo holds and the superstructure of the wreck."