The WW2 Greek Army 1940 Reenacting Team at the Military Odyssey
Interviews, WW2, WW2 in Greece
By Pierre Kosmidis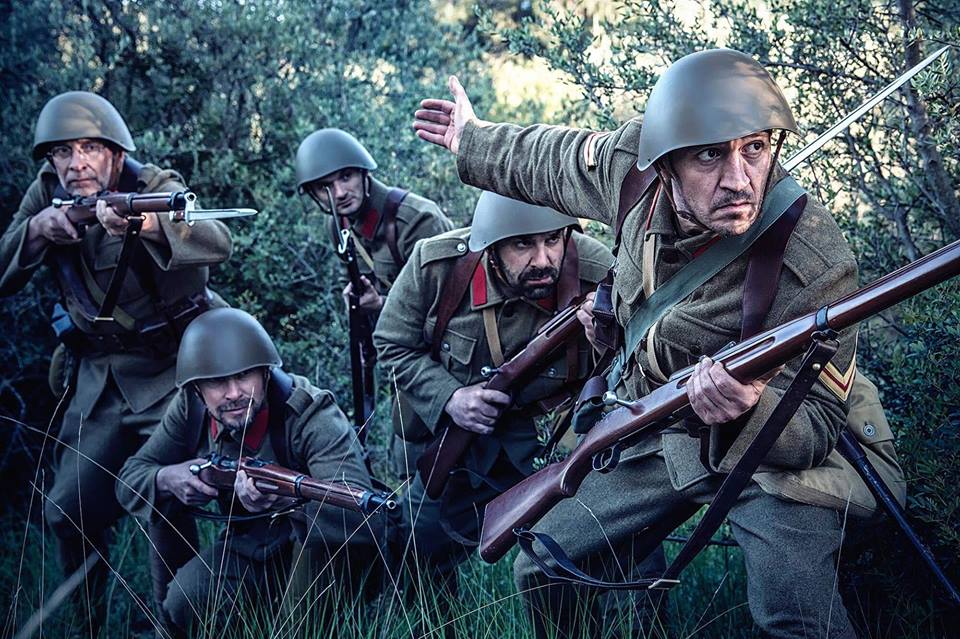 The 19th edition of the Military Odyssey featured the WW2 Greek Army 1940 Reenacting Team  and www.ww2wrecks.com contacted Mr. George Krikelas to find out more about this show, which according to the organisers attracted over 100,000 visitors in the course of 3 days.
According to the Military Odyssey's website "with groups covering a vast period of global history, including Romans, Vikings, Medieval, Napoleonic, the American Civil War, the Wild West, World Wars I & II, Vietnam and right up to the present day and with over 4,000 re-enactors and living history enthusiasts in attendance as well as over 250 stalls and 200 vehicles, Military Odyssey is the world's largest multi-period re-enactment show."
"We were invited by the Italian WW2 re-enactment group "Mediterraneo", and participated in a joint show with two other invited groups, "Me Ne Frego" of England and "Plotone Avanti" from France", Mr. Krikelas says, adding:
"The Italian side featured 21 persons, mostly dressed in Alpini (mountain troops) outfits, out of which 3 women were dressed in period Red Cross uniforms". 
 
The Greek mission consisted of 11 persons, 10 coming from Greece and a member living in the UK, two of which were dressed as nurses of the Hellenic Red Cross.
We had the opportunity to inform the public about the Greco-Italian War of 1940-41 and to discuss the participation of Greece in WW2, a fact that remains largely unknown, because of the global nature of the conflict.

We also talked with other reenactors from different parts of the world and have seen how much dedication is needed to make an accurate depiction of the past, to the last detail.

For the first time, we reenacted battle scenes with the Italian groups and helped the visitors get a glimpse of what happened on the mountains back in 1940-1941.
Overall, it was an extremely useful experience for our Team, since we interacted with so many reenactors from all around the globe and we will definitely participate again, as we are planning to reenact battles with the use of blank rounds, based on the exact details of the conflict.