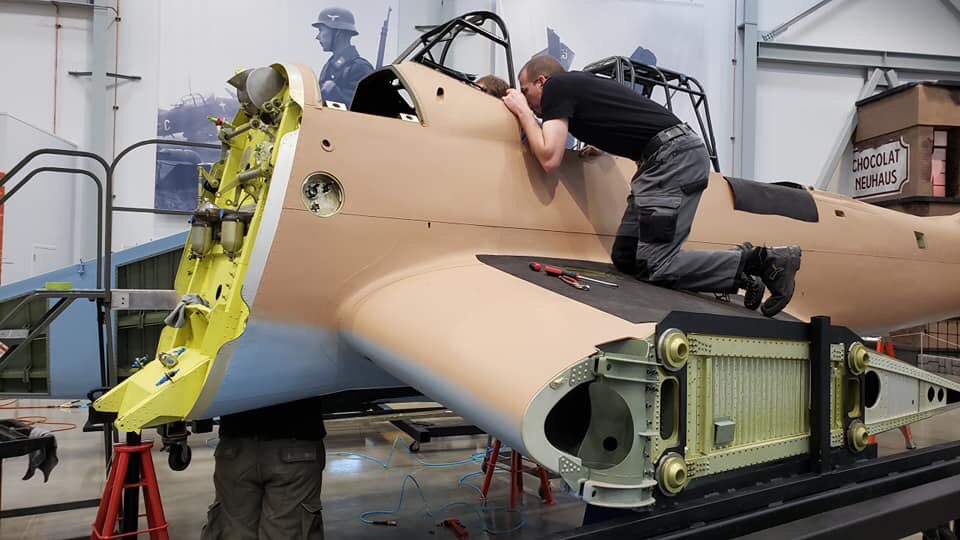 The Junkers Ju 87R-2 Stuka wk.nr. 6234 L1+FW restoration project at the Flying Heritage & Combat Armor Museum
Aircraft wrecks, WW2, WW2 Wrecks
Junkers Ju 87R-4 Stuka (Wk. Nr. 6234), coded L1+FW, built in 1941.
This Stuka served with Lehrgeschwader 1 and later Sturzkampfgeschwader 5.
According to FHCAM, this Stuka was originally intended for service in North Africa, but instead it wound up taking part in the invasion of the Soviet Union.
The aircraft was on a mission to bomb Murmansk in April of 1942 when it was attacked by Soviet fighters and crashed to the west of the city.
The wreckage remained in the wilderness until the early 1990s, when it was acquired by a private collector and shipped to England.
The rare plane was eventually obtained by the Deutsches Technikmuseum (German Museum of Technology) in Berlin in 1997.
The Flying Heritage & Combat Armor Museum began a restoration to flying condition on this rare and important aircraft in 2013.
This is one of only three surviving Stukas left in the world.