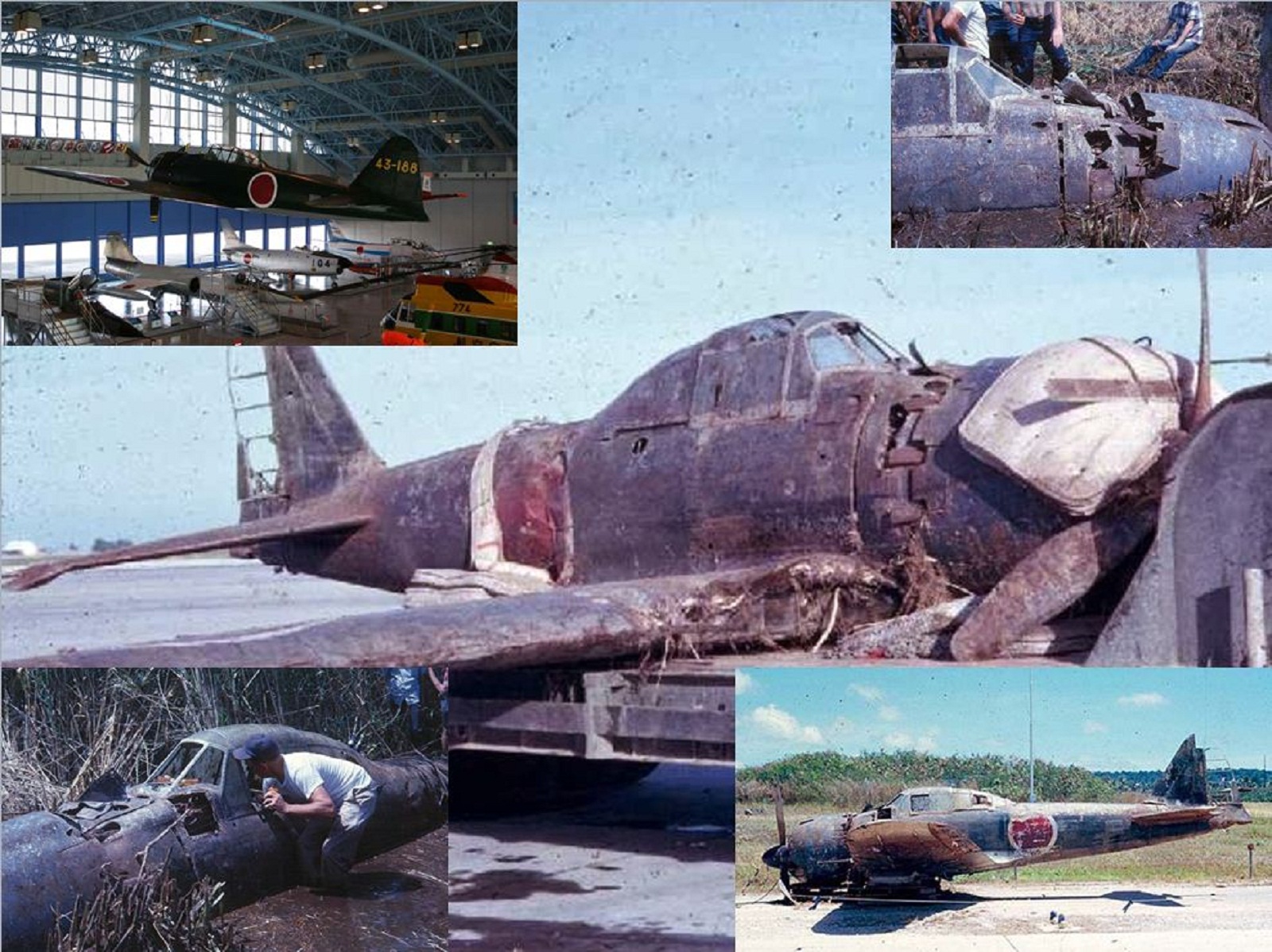 Found and fully restored! The A6M5 Zero 43-188 shot down on June 19, 1944 浜松基地
WW2, WW2 Pacific Treasures
By Pierre Kosmidis
A Mitsubishi A6M5a Zeke Model 52ko Serial Number 4685 Tail Number 43-188 is currently exhibited at Hamamatsu Air Base 浜松基地 in Japan, after being fully restored. 
According to research conducted by Pacific Wrecks, this aircraft flew its last mission on June 19, 1944, the first day of the Battle of the Philippine Sea better known as the "Marianas Turkey Shoot". 
The battle lasted two days and was the greatest Naval Air Battle in history. Zero 43-188 may very well be the only surviving aircraft from that air combat.
Pilot Shimazu Ozaki and another Zeke straffed a Navy SOC seaplane attempting a rescue of a downed American flyer. A USN F-6F of VF-10, flown by Lt. Henry C. Clem joined the battle, but was shot down by Ozaki. In turn, a F4U-2 Nightfighter on temporary day duty, flown by Lt.Cdr. R.E. Harmer of VF(N)-101 pursued Ozaki, and damaged his Zeke.

It escaped back towards Guam streaming smoke. Ozaki crash landed his Zeke just off the airstrip, and later died of his wounds.
Rediscovered in March of 1962, this remarkable aircraft was almost perfectly preserved in the swampy area just off the airfield.