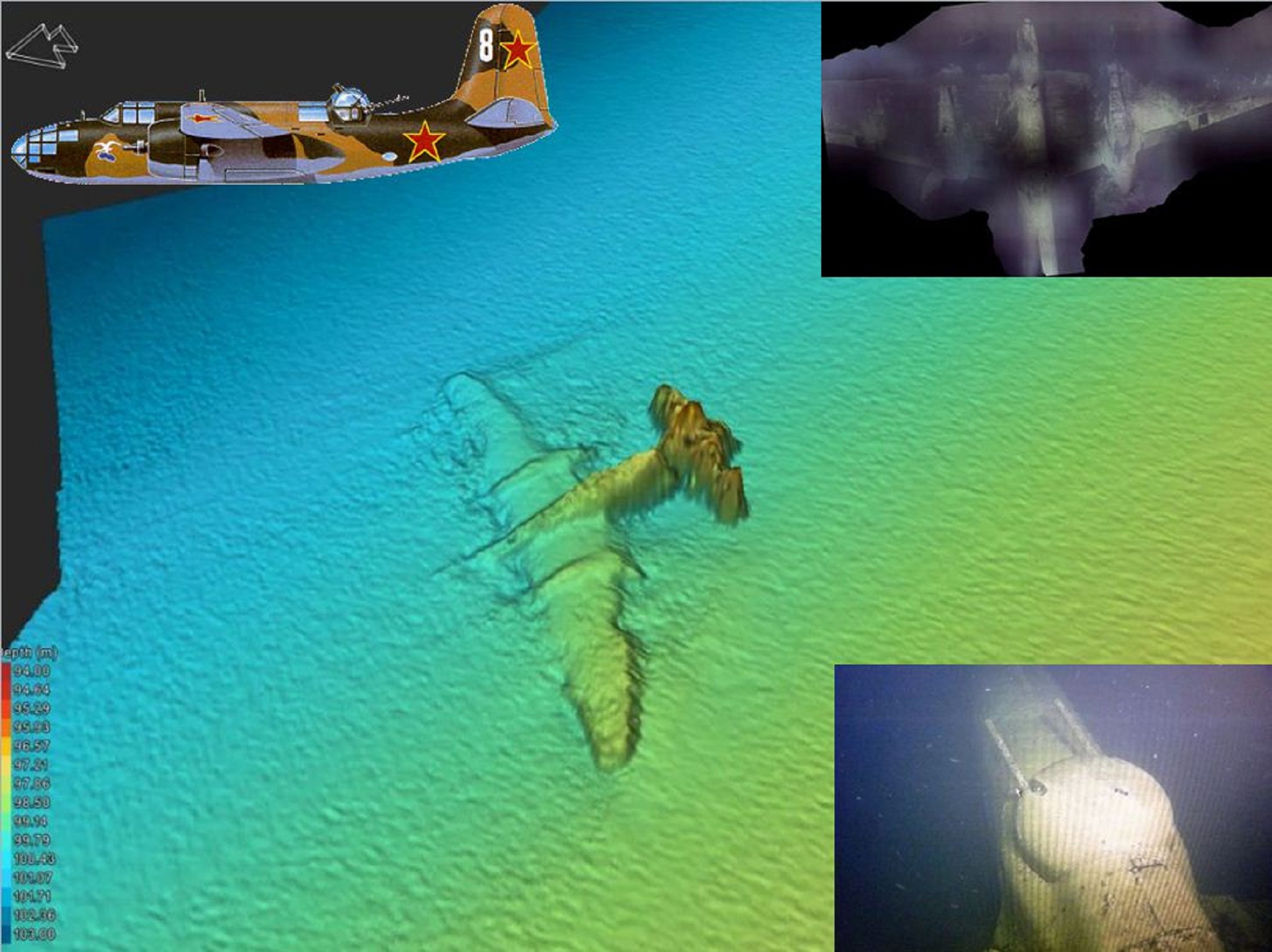 FOUND! An intact A-20 "Havoc" WW2 light bomber
WW2
By Pierre Kosmidis
An intact A-20 "Havoc" light bomber, used by the Soviets, under the "lend-lease" programme during WW2 was found at a depth of about one hundred meters in the western Gulf of Finland, identified as a Douglas A-20G-20-DO Havoc 42-86792/86887 Lend-Lease to USSR.
The aircraft lies intact on the seabed and is 11 meters long with a wingspan of 18 meters, said Nord Stream 2 project Stakeholder Relations Manager Minna Sundelin.
While companies are preparing the underwater pipelines of Nord Stream 2, a thorough scan of the seabed is done, in order to evaluate the exact position of possible obstacles.
The wreck was accidentally located and marine archaeologists have already assessed it. It remains unclear as to which will be the future of this aircraft with a salvage operation not looking probable.
Through Lend-Lease, Soviet forces received more than two-thirds of version A-20B planes manufactured and a significant portion of versions G and H. The A-20 was the most numerous foreign aircraft in the Soviet bomber inventory. The Soviet Air Force had more A-20s than the USAAF.

They were delivered via the ALSIB(Alaska-Siberia) air ferry route. The aircraft had its baptism of fire at the end of June 1942. The Soviets were dissatisfied with the four .30-calibre Browning machine guns — themselves only capable of firing at a top rate of 600 rounds per gun per minute — and replaced them with the faster-firing, 7.62mm calibre ShKAS, capable of up to 1800 rounds per gun per minute.
During the summer of 1942, the Bostons flew ultra-low-level raids against German convoys heavily protected by flak. Attacks were made from altitudes as low as 33 ft (10 metres) and the air regiments suffered heavy losses.
By mid-1943 Soviet pilots were very familiar with the A-20B and A-20C. The general opinion was that the aircraft was overpowered and therefore fast and agile.
It could make steep turns with an angle of up to 65°, while the tricycle landing gear made for easier take-offs and landings. The type could be flown even by crews with minimal training. The engines were reliable but sensitive to low temperatures, so the Soviet engineers developed special covers for keeping propeller hubs from freezing up.
Some of these aircraft were armed with fixed-forward cannons and found some success in the ground attack role.
By the end of the war, 3,414 A-20s had been delivered to the USSR, 2,771 of which were used by the Soviet Air Force.