"Fly' in Home" the M4 Sherman destroyed on Peleliu island, October 18th, 1944
Interviews, WW2, WW2 Pacific Treasures, WW2 Wrecks
By Pierre Kosmidis
Photos and additional information by Seth Erazmus
A lone Sherman tank wreck is located on Peleliu island, still echoing the ferocity of warfare.
According to Mr. Seth Erazmus, this specific tank was named "Fly'in Home" and was destroyed on October 18th, 1944 along with most of her crew.
The grandfather of Mr. Seth Erazmus was the assistant driver of this Sherman tank and as Mr. Erazmus points out "Pfc George Lopes of Fall River MA took his place that day, and he was KIA. My grandfather Charles Erazmus survived by just a stroke of dumb luck"
The lone tank was sent in to extract Marines that had been pinned down at the western base of Hill 210. Around 150 Japanese had infiltrated the front lines located northwest of Hill 210 and reoccupied their old positions, now behind American lines.
A USMC Captain named Henry Will Jones of GA was with the tank to help direct them to the location of his men and the Japanese positions.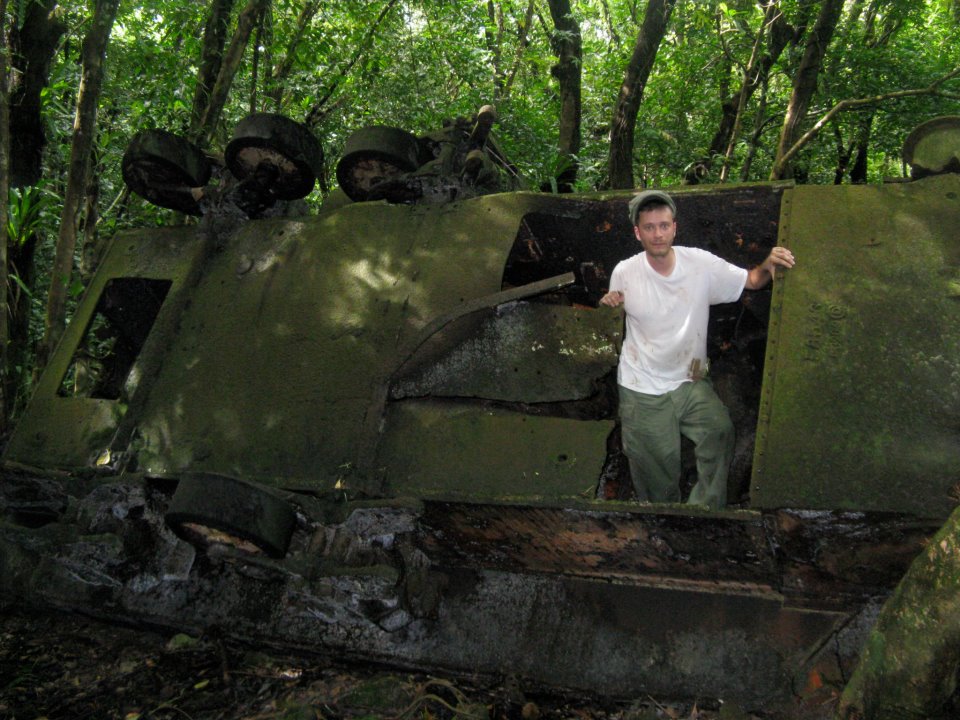 He was KIA along with the crew when the tank hit a mine.
It burned for days and was later rolled to extricate the human remains.
The tank was tank "A-1" of A Company, of the Army's 710th Tank Battalion. My grandfather was its assistant driver.