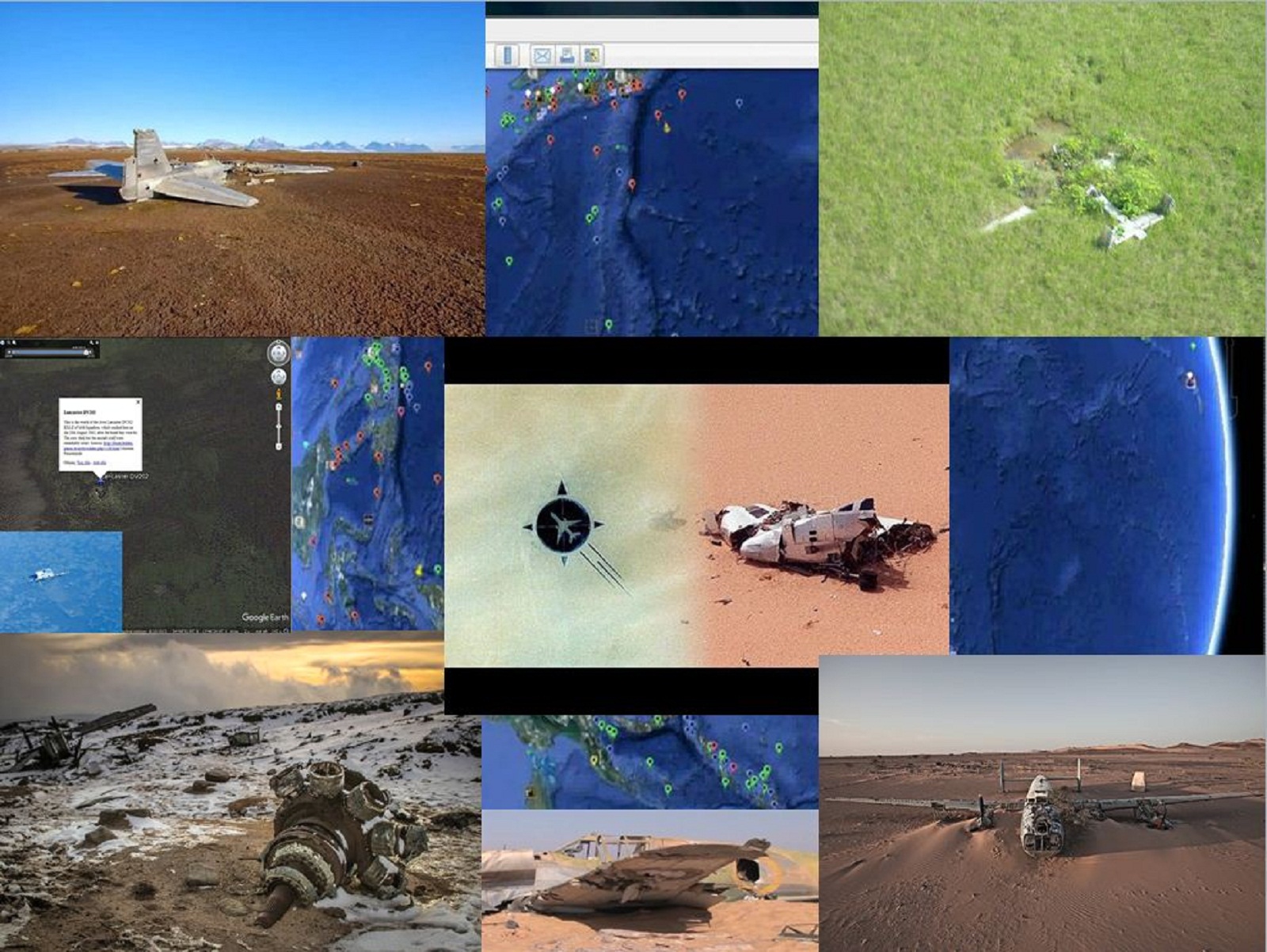 Aviation Archaeology: WW2 aircraft wrecks on your computer screen via Google Earth
Interviews, WW2
By Pierre Kosmidis
Download the collection of crashed world war 2 aircraft, which @clapos compiled. Some of the locations should be known, but  there are a few that have not yet been shared.
Looking for aircraft lost during World World 2 is often associated with digging in muddy fields, scuba diving in remote locations, researching dusty archives and looking for recollections of eyewitnesses.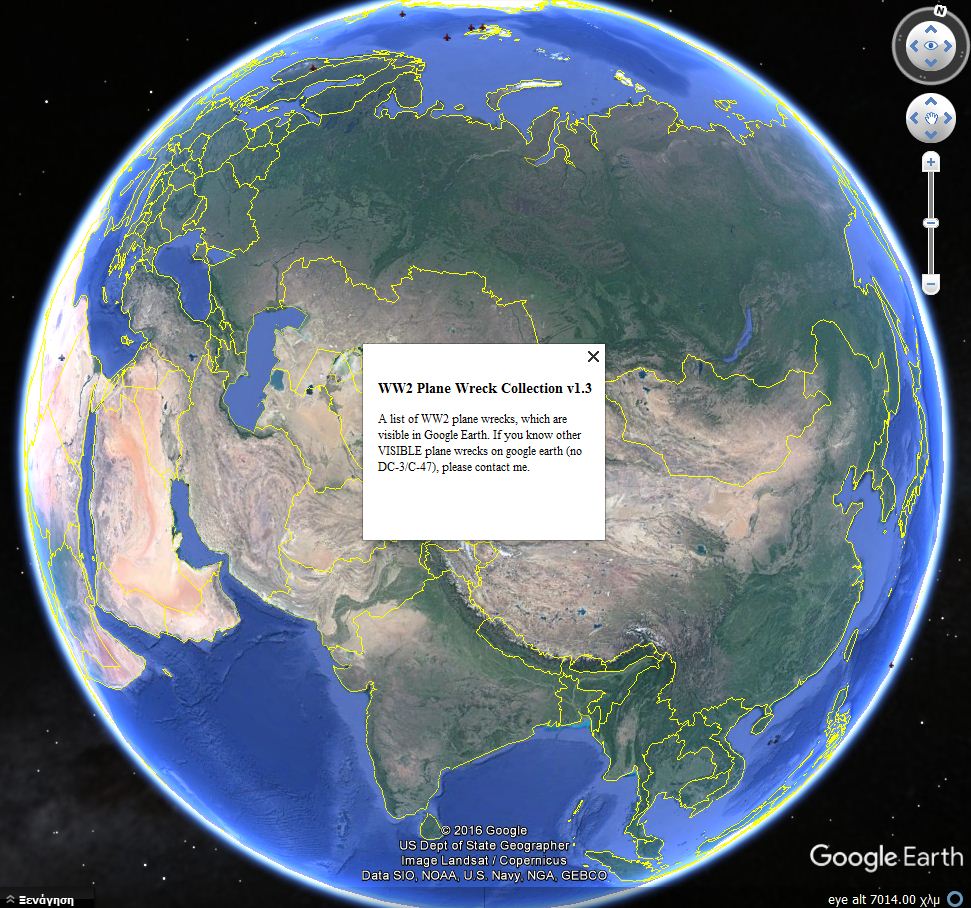 The advancement of technology though and the satellite imagery available to anyone with a decent internet access is now allowing people to explore aircraft crash sites and forgotten WW2 wrecks from their sofa or desk.
Coordinates, research and a computer are all an… armchair researcher needs to locate long lost and in some cases forgotten WW2 aircraft wrecks.
Make no mistake, desktop researchers are doing a great job locating those WW2 aircraft wrecks and sharing their knowledge with aviation enthusiasts all over the world.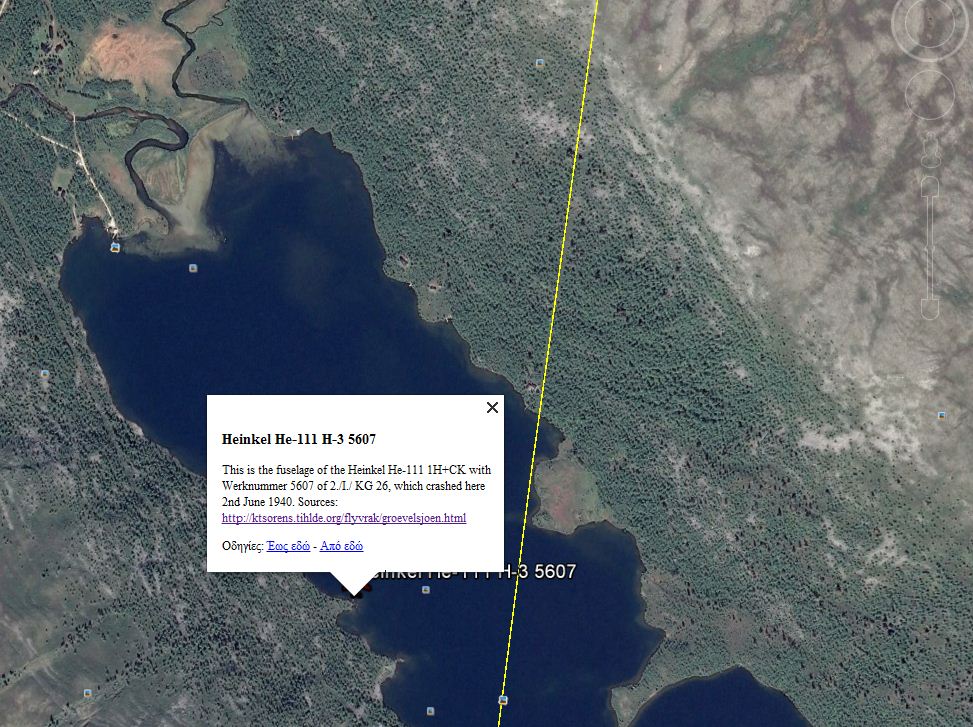 A researcher, @clapos (his internet forum and twitter alias, as he has asked www.ww2wrecks.com not to reveal his real name), has done a thorough research and located on Google Earth the exact locations of dozens of WW2 aircraft wrecks all over the Globe, both Allied, as well as Axis ones.
We have asked @clapos to reveal the "secrets" of his methodology and here is what he had to say:
"I used different methods to find these wrecks. I managed to find some of these wrecks (the A6M and all wrecks on the American continent) via Google Earth forums, so I didn't really find these by myself.
But for other wrecks, especially the German ones, I searched for information on various websites, because they contain information about hundreds of WW2 aircraft wrecks.
With the initial details found I tried to locate those wrecks directly or to research for more information. It only worked on half of the wrecks, so a lot are waiting to be found on google earth, but on some wrecks it worked.
And this is what I've done, I looked through internet sources and simply searched through satellite images. That's it. Sounds pretty easy, it sometimes is, sometimes it's not.
Most WW2 aircraft wrecks were easy to find, since enough information about a specific wreck is available on the internet. S
I can tell you about wrecks I know, but can't yet locate, such as two B-24s at the former Dobodura airfield I'm still searching for, but I don't have enough information to find them on that large area.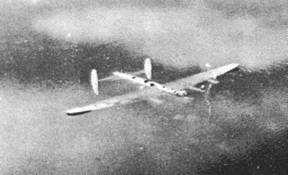 Then there is a German Fw-200 at Jan Mayen, where I also found a Ju-88, which could be visible on satellite images, but I'm also lacking additional information. Then there are two Ju-52s in different parts of Norway. I managed to find the exact position of one of them, but both areas don't have detailed satellite images on Google Earth, so I can't be sure I really found their location."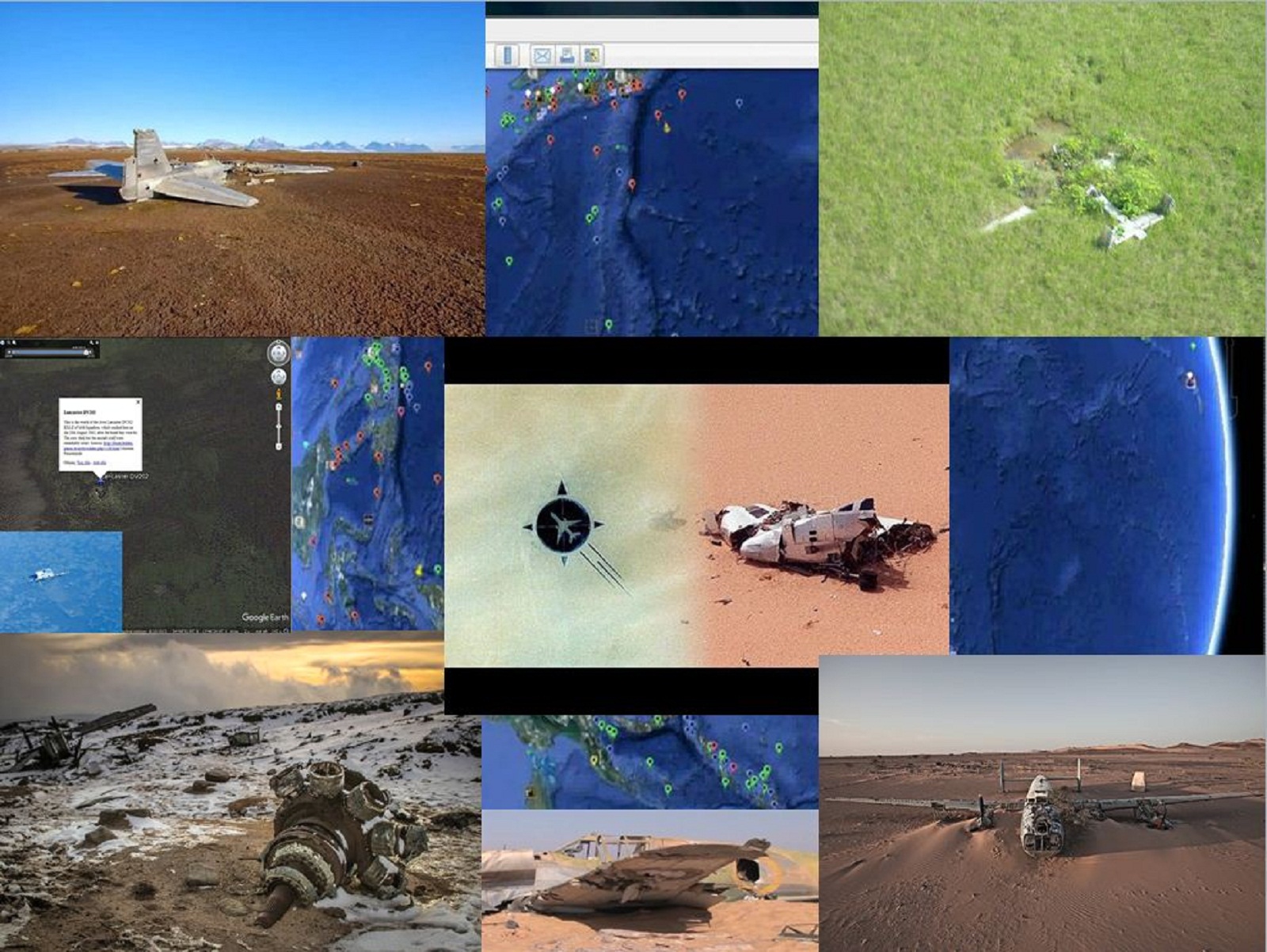 "I think my favorite wreck is the He-111 at lake Grövelsjön. Although it's a quite popular wreck, it's the only wreck of a plane manufactured by Heinkel (my favorite manufacturer) I found. But I also want to mention the Lancaster DV-202 at Peenemünde, because I was able to see it with my own eyes when I visited Peenemünde in Summer 2015."