A Dodge M37  3⁄4-ton 4×4 truck fully restored to its former glory!
WW2, WW2 Wrecks
By Pierre Kosmidis
Photos submitted by Konstantinos Melissourgos
The Dodge M37  3⁄4-ton 4×4 truck (G741) was Dodge's follow-up to their sucessfull WC Series from WWII. Introduced in 1951 it was used extensively by the United States armed forces during the Korean war.
Greek collector Mr. Konstantinos Melissourgos owns a beautifully restored M37 in full working order and shared with www.ww2wrecks.com some photographs of his vehicle.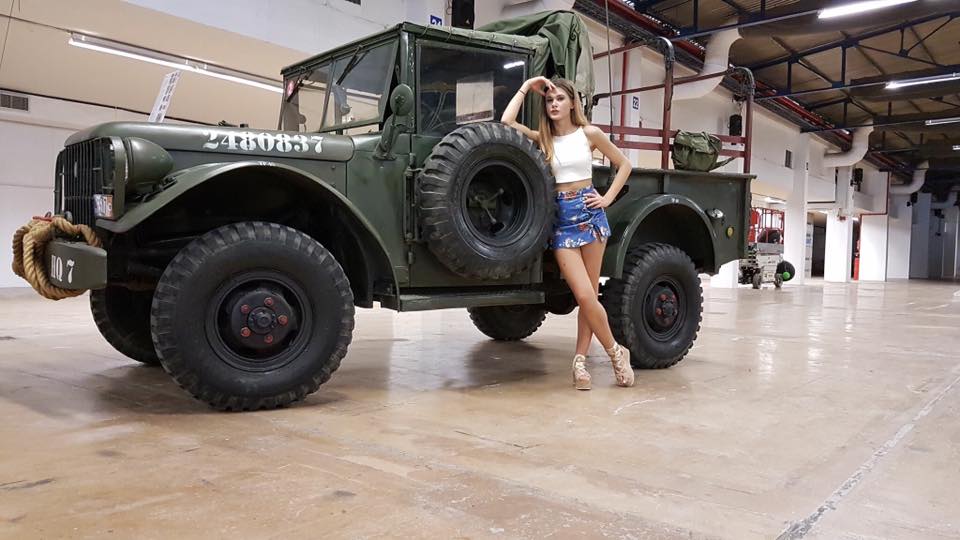 Six prototypes of the vehicle were produced in early-to-mid 1950 based on the WC series Dodge vehicles used in World War II, with the first pre-production pilot vehicle rolling off the assembly line on 14 December 1950.
Many of the components on the M37 are similar or identical to the World War II vehicle and many deficiencies of the previous series were corrected in the M37.
Production of the M37 began in earnest in January 1951, with approximately 11,000 vehicles made by the end of that year.
By mid-1954 63,000 of the vehicles had been produced. In 1958 a number of modifications to the design resulted in the new vehicles being designated as M37B1.
From mid-1958 until the end of production 47,600 M37B1 vehicles were produced. Approximately 4,500 Canadian M37CDNs were also produced between 1951 and 1955. These vehicles continued in service worldwide in the Israeli and Greek Armed Forces.
In total, between 1951 and 1968, 115,000 M37s were produced. It was common in the 1970 and 1980s to encounter these vehicles in government auctions. Many of the vehicles were transferred to civilian agencies and some are still in use today in rural areas.
The powerplant was identical to the World War II era WC vehicles line, as was most of the drivetrain. The straight-six cylinder engine was derived from a 1930s era passenger vehicle engine that was widely produced. This was in line with a long-standing military procurement strategy that attempted to use commercially produced vehicle variants in military service.
Many deficiencies with aging design became apparent in the 1960s, including a tendency of the connecting rods to fail at high rpms due to the long cylinder stroke of the engine. As the average speed of the vehicles in the military increased, these engine failures became commonplace due to the low gear ratio of the vehicle, which was originally designed as a multipurpose vehicle capable of transporting heavy loads of ammunition.
Model: T245 Dodge
Type: "L" Head, 6 cylinder
Power: 78 bhp (58.2 kW) at 3200 rpm
Displacement: 230 cubic inches (3.8 L) (Canadian version used the larger 250.6 cu in (4.1 L) engine)
Bore: 3 1⁄4 in (82.6 mm), Stroke: 4 5⁄8 in (117 mm)
Oil capacity: 6 U.S. quarts (5.7 l)
Radiator capacity: 25 U.S. quarts (24 l)
Carter carburetor Model ETW-1 sidedraft
Manufacturer Dodge
Produced 1951-1968
No. built 115,838
Specifications (with winch[1])
Weight 5,917 lb (2,684 kg) (empty)
Length 15 ft 10 in (4.83 m)
Width 6 ft 11 in (2.11 m)
Height 7 ft 3 in (2.21 m)
Engine Dodge T-245
78 hp (58 kW)
Transmission 4 speed X 2 range
Suspension Live beam axles on leaf springs
Operational
range
225 mi (362 km)
Speed 55 mph (89 km/h)